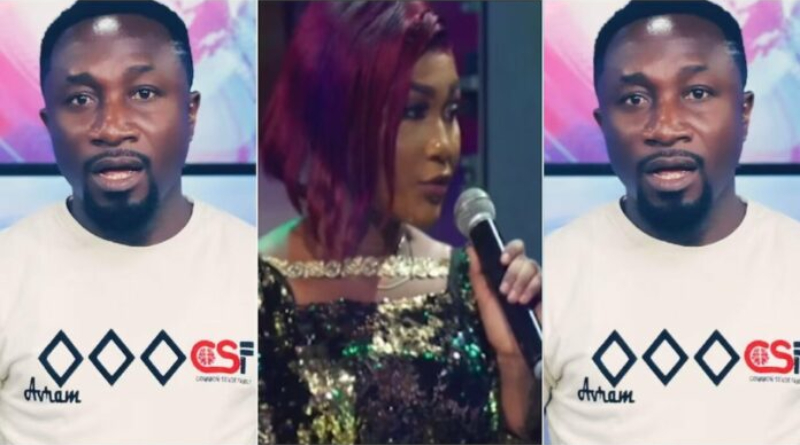 Avram Ben Moshe shades his ex-girlfriend
Avram Ben Moshe, the chairman of the Common Sense Family, is upset with Efia Dragon, a past Date Rush candidate, for claiming she is pregnant for another gentleman.
In a video spotted by our team on TikTok, Avram Ben Moshe, who appeared enraged, stated that Efia Dragon's allegation is false since the lady is his girlfriend.
READ ALSO: [VIDEO] Abena Korkor drops a new video to announce her comeback
To prove his case, Avram Ben Moshe explained that he is the one caring for her by making sure she has all she needs.
I have rented a 3-bedroom house for her, even the dress she wore to the Date Rush show, I bought for her. I am ready to show screenshots of mobile money transactions I have done for her in the coming days.

The outspoken social commentator also warned Alejandro, a former participant of the Date Rush show, not to take responsibility for Efia Dragon's pregnancy.
He ended his rants by telling Efia Dragon to return all the expensive gifts he bought for her and also refund all the monies he spent on her when they were dating.

Watch the video below to know more…