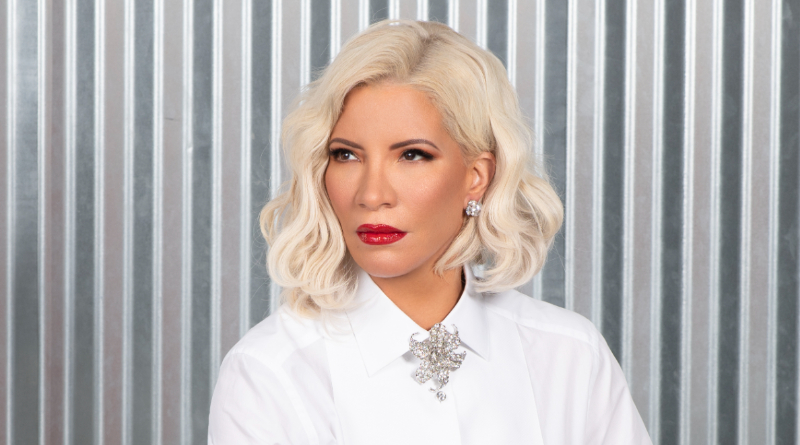 Rebecca King-Crews' Biography
Rebecca King-Crews' Biography: She is famously known as the wife of Terry Crews. She is also known as a singer, actress and executive producer. 
The accomplished actress has also participated in numerous theatre performances. In addition to her career as an actress, she is a well-established gospel singer, songwriter, and musician as well, best known for her hit single 'Can I stay?'
READ ALSO: Snoop Dogg Net Worth 2022: Biography, Income, Assets, Home
She is also recognized as the wife of Terry Crews, a famous former footballer and actor. They have been married for over 25 years now and are considered one of the most stable and loving couples in the American show business. Crews, a beautiful and ambitious woman, had decided early on in her life to make it big in the glamor world.
Confident and poised as a teen, she started participating in beauty contests while still in high school and was crowned Miss Gary, Indiana in 1984. She explored theater as a college major and also started singing. She worked really hard over the ensuing years and was able to successfully establish herself in her dream career. A stable family life completes the happy picture for her!
Rebecca King-Crews' Career Summary
Terry Crews' wife started singing at a very young age. At the age of 9, she was already writing songs. As a Christian, Rebecca was highly influenced by her choice of songs. She formed a gospel singing group called "Chosen One" where she was the songwriter, singer, and producer. On stage, Rebecca is known as Regina Madre.
In 2010, Rebecca, her husband and her children debuted on a reality TV Show dubbed "The Family Crews". All 17 episodes were aired on BET between 2010 and 2011. She has also featured in several movies like Black Love, Tattletales, Life After, Extra, Good Day New York, and Celebrity Family Feud.
Rebecca is currently the founder and chief executive officer of Honeybear Music. She also runs Crews Arts Ltd. company, an entertainment production company. Rebecca is also a lecturer and a speaker. In the field of speaking, Rebecca uses her Christian faith to motivate people at programs.
Rebecca Crews' Husband and Children
Terry Crews met her wife at Western Michigan University. They were students then. During that time, Terry used to play football on the university's team. They began dating and finally married on July 29, 1989. Today, they have been married for over 30 years with 5 children. They have 4 daughters and a son called Isaiah Crews who is also following in his father's footsteps as an actor.
Rebecca Crews' Cancer
Terry Crews' wife was diagnosed with 1 stage breast cancer in 2020. After some surgery, she was declared cancer free.
Rebecca Crews' Net Worth
Terry Crew's wife's net worth is currently unavailable however as a husband, he has an estimated worth of about $25 million.
SOURCE: www.ghnewslive.com