Numerous honor and accolade-winning reggae dancehall artist, Ras Kuuku, has refuted reports that seems to suggest that he is uncouth for making travel rounds with his Vodafone Ghana Music Award plaque.
Not too long ago, the reggae dancehall singer, Ras Kuuku had a problematic experience, after he lost his VGMA Plague for continuously hauling the distinguished award everywhere he went.
In his perspective, the award is meant to inspire the ghetto youth, to aim higher, with respect to whatever goal they may set for themselves, hence he made this decision, based purely on professional logic.
Addressing Amnasan Krakye during an interview on Kastle FM, the reggae dancehall artist revealed that he took his plaque with him wherever he went so that everybody might see his accomplishment, since it is uneasy as an artist to be awarded and acknowledged for your work and creative ability in the music scene.
In justifying his actions and decision, Ras Kuuku spoke on the matter by stating that, "Do you think it is easy to be recognized with an award, so those saying that I'm uncivilized for going round with my VGMA plaque wish they were the one holding it."
"And besides it is not easy to say that in the year 2020 which is not a small year which has been marked that in the history of Ghana music Ras Kuuku was crowned reggae and dancehall artiste of the year," he expressed.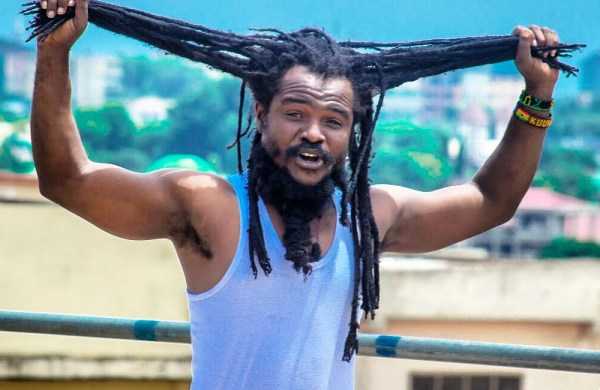 Adding on, he said, "It is not just a fluke because I've got songs and performances that show that indeed I deserve that and the fans need to see it because I have fans who are not residing in Ghana especially those who play our songs on iTunes are living abroad".
Talking about why he needed to make rounds with his plaque outside the country, he said, "We have a lot of fans who listen to my music abroad so after showing the award to Ghanaians we need to also show it to the fans who are living in abroad."
"Moreover, the music that we're doing we do it for the people, so after wasting their money to buy the song online to listen and so if you win an award and go round to show it to them, what is the uncivilized thing about that," the Raggae dancehall artist inquired, as he concluded his discussion with an open ended remark on the Kastle Entertainment Show.
SOURCE: Ghnewslive.com