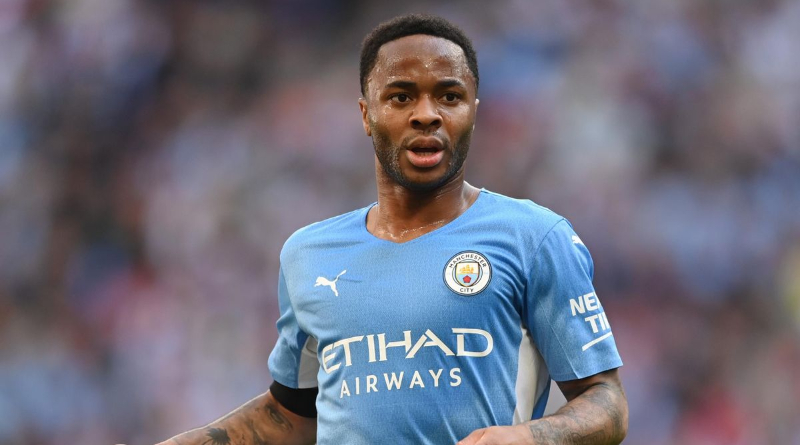 Chelsea confident of signing Man City's Raheem Sterling
Chelsea are confident they can sign Manchester City forward Raheem Sterling this summer, as long as a fee can be agreed with the Premier League champions for the player.
Thomas Tuchel is a big admirer of Raheem Sterling, with the Blues boss believing the forward is better suited to Chelsea's style of play than Romelu Lukaku, who is set to go out on loan back to former club Inter Milan next season.
However, City are understood to value Sterling at up to £60m, even though the player only has one year left on his contract at the Etihad.
Chelsea, meanwhile, believe a fairer price would be closer to the £35m which Bayern Munich could end up paying for Liverpool forward Sadio Mane.
Mane also has just 12 months left on his deal at Anfield, but at 30 is two years and eight months older than Sterling.
Sterling has won four Premier League titles, four League Cups and the FA Cup at City, after joining the club in the summer of 2015.
The 27-year-old has played 339 times for the current top-flight champions, scoring 131 goals – just outside the top ten in the club's all-time goalscorers list.
But a guaranteed starting spot has not always been provided for Sterling under Pep Guardiola. The England winger started just five out of a possible 12 Champions League games this season and was unused by City's Spanish manager nine times in the Premier League last term.
Sterling started his career at Chelsea's west London rivals Queens Park Rangers, before moving to Liverpool when he was 15.
"Chelsea fans have been getting worried about a lack of transfer activity compared to their rivals – Todd Boehly and the new Chelsea ownership could be making a huge statement here.
"Raheem Sterling wants to play football. He wants to be a part of things. He's been a huge part of what Manchester City have done, winning four Premier League titles, four League Cups and the FA Cup and a Champions League runner-up medal as well. He's been a huge part of their success story, as well as 77 England caps.
"We all know the World Cup is coming up in November and December and while Sterling has not been a huge part of City's starting XI in the last season, it's that guaranteed football that is going to be of interest to Gareth Southgate and Raheem Sterling.
"There's a nice story in here as well. We know Sterling started his career in the Queen's Park Rangers academy in west London. He grew up in the shadow of the Wembley Stadium arch and spent a lot of time in London before he went up to Liverpool.
Read also: Thomas Tuchel given the green light to spend big
Keep following AyeyiBruce on Facebook for more updates