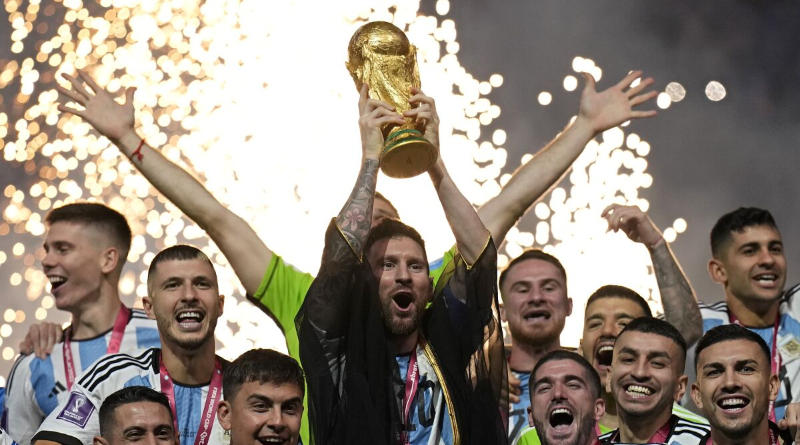 Argentina Defeat France in the FIFA 2022 world cup
The 2022 FIFA World Cup competition, hosted in Qatar, came to a grand conclusion, as Argentina Defeat France, led by sensational football legend, Lionel Messi, who went down in history, by lifting the trophy for the first and last time in his entire career, along with his teammates, in an energetic display of joy and celebration.
The match between France and Argentina took an emotional turn, after the two teams played for the full 90 minutes, as well as extra time, which then led to penalty shootouts, as each side scored 3 goals toward the end of the extended thirty minutes of time, allotted during the match.
Messi, playing his last World Cup, scored twice; however, France's Kylian Mbappe leveled the game with two goals, which made each team have two respective goals at the end of the full 90 minutes.
During the extra time period, the two teams each scored an additional goal, bringing their record to three goals.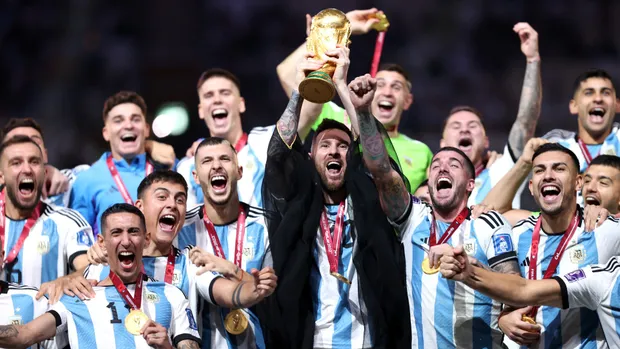 Nonetheless, Argentina, channelling their strength, zeal, energy, and momentum, won the battle quite colorfully, by totally besting the French side to win the trophy on penalty rounds, when France failed to convert two penalty kicks to their advantage.
In the end, it was Argentina, Lionel Messi, and the entire Argentine team, who successfully and massively prevailed in lifting the World Cup trophy for the third time in history, making this historic milestone, an undeniable win for Argentina, and also Messi, whose global reverence as the greatest footballer of all time, becomes irrefutably certified.
Congratulations to Argentina! Congratulations to Messi! Argentina wins 2022 World Cup!
SOURCE: Ghnewslive.com