Ghanaian songwriter and singer, Mzbel ​has asked one "Mr. President" to stop punishing her because of the "Papa no" issues.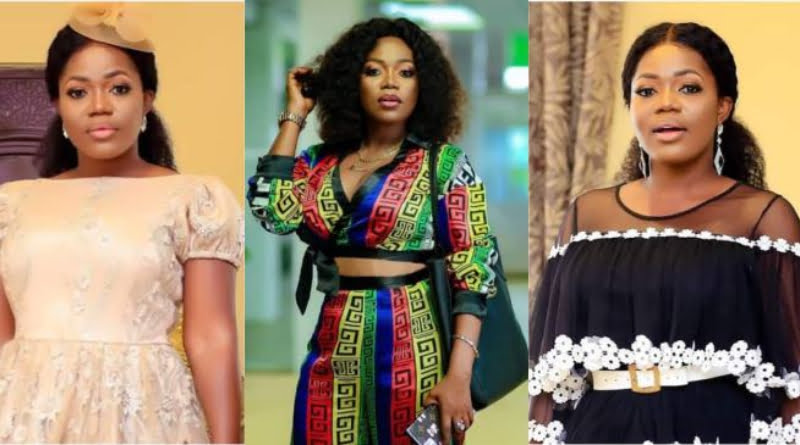 Belinda Nana Ekua Amoah who is popularly known as Mzbel has been quiet on social media for some time, but she is back with fire as her recent post keeps turning heads. According to the Ghanaian singer, one Mr. President is owing her but he has also decided to punish her with the issues she had with Tracey Boakye during the 2020 elections.
Mzbel, as I said early, has been quiet for some time on the issues of papa no but she has now realized there is the need for the supposed Mr. President to come and settle her else the whole issue will get ugly if she decides to come for him.
The singer made a post on her official social media handles indicating that it's been six years and she's fed up attitude of that supposed Mr. President.
Below is what she wrote on social media;
"Mr. President, I've been humble, considerate, quite and patient enough, so stop using this "Papanpo issue as an excuse to punish me! When I have to chase people for what they owe me it gets ugly! Be a man of your word..its
been almost 6years already!"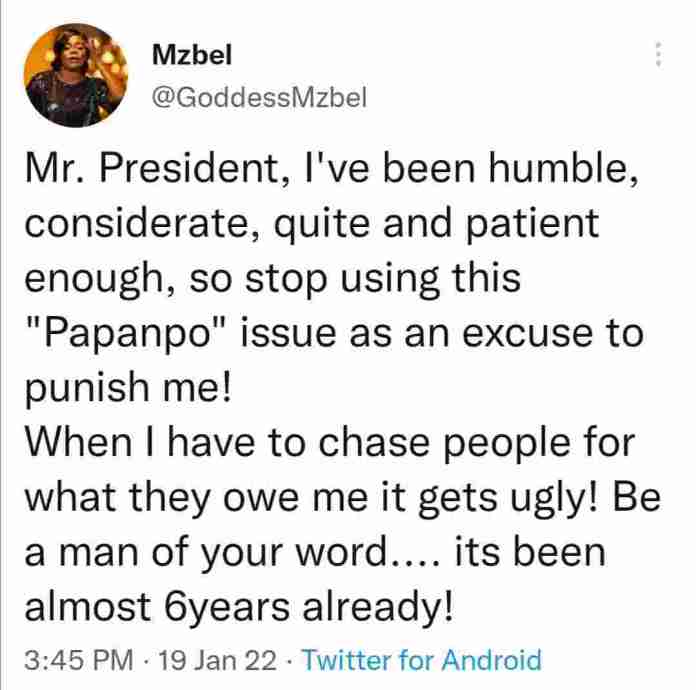 As it stands now Ghnewslive can not confirm who Mr. President is, but it could be recalled that Mzbel and Tracey Boakye were on social media exposing each and telling everyone who is behind their success, and the name of the former President of Ghana John Mahama appeared in the conversation but no one can confirm his involvement so we are still searching for that papa no.
The clash was murky that some secrets about their relationship with the former President were leaked by certain individuals who knew about them. The trend became worrying such that the former president's chances of retaining his seat as President in 2020 failed woefully.