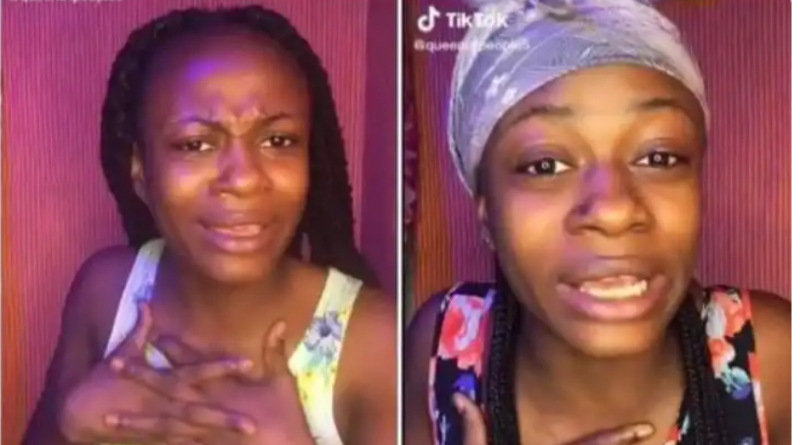 I Am Still Searching For Love – Nigerian Lady Born With Both Male And Female Private Organs Reveals
A Nigerian Lady born with both male and female reproductive organs has shared some of the challenges she is facing due to her situation. The woman shared her story on social media, according to a reputable news outlet.
She said that she was born with a condition that is known as intersex. She claimed that despite having a female reproductive system, she did not menstruate like other women. Discussing her dating history, the woman admitted that while she hasn't found true love yet, she hasn't given up hope because she's still looking.
"I didn't offend anybody. I was born with the condition. I have both male and female private organs." The lady reiterated.
While claiming to be unmarried and looking for love, the woman made several important points to potential suitors. She said that anyone who wants to date or marry her should be aware of her condition.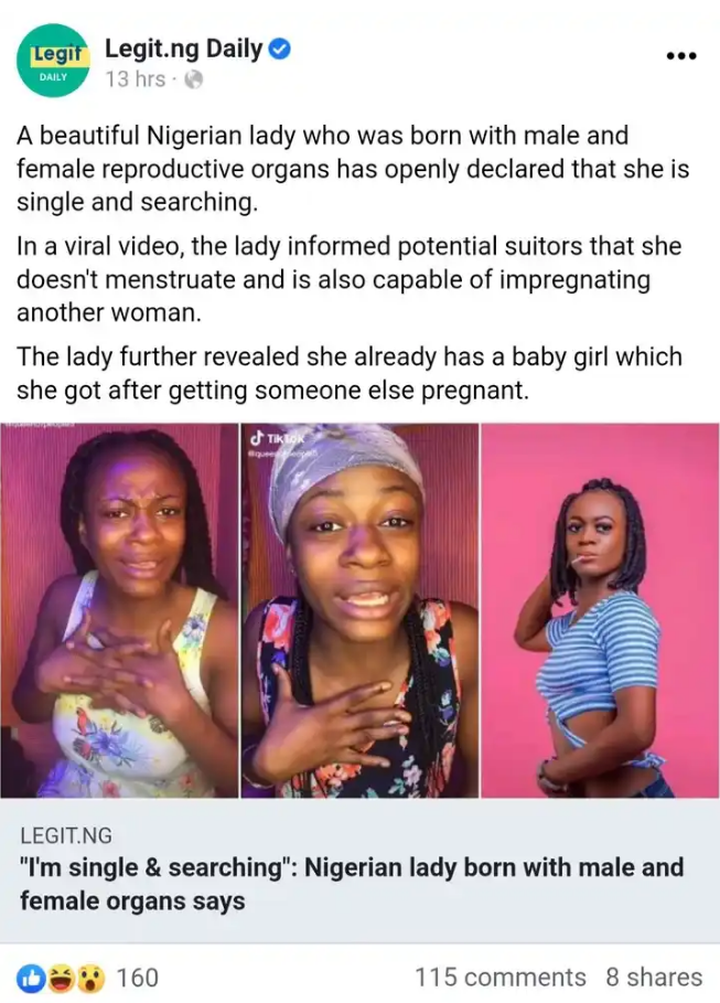 SOURCE: www.ghnewslive.com