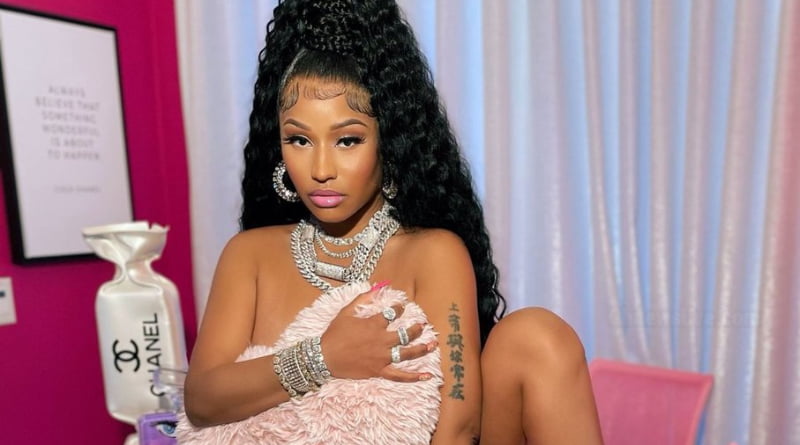 Nicki Minaj leaves fans in shock as she

celebrates

her 39th birthday in her birthday suit!
Nicki Minaj is of the best female rappers in the United States Of America, she has been on top of the game and as it stands now I can boldly say she is on top as far as the female rap game is on.
The American "Anaconda" rapper, Nicki turned 39 on Wednesday, she then took to her official Instagram page to post a trio of eye-popping pictures to her Instagram for the occasion.
The first and third photos clearly show Nicki Minaj in a strappy thong holding a birthday cake with one hand while she covered her breasts with the other.
Read also: Drake Reportedly Withdraws His 2022 Grammy Nominations
The other photo in the Instagram carousel showed the Grammy nominee sporting nothing but her candy-pink head of hair while she straddled an enormous teddy bear.
"Say Happy Birthday to da Bad Guy 🎉🎀," she wrote in the caption, referencing one of the ways she has identified herself in her songs, particularly in the 2018 track "Chun-Li."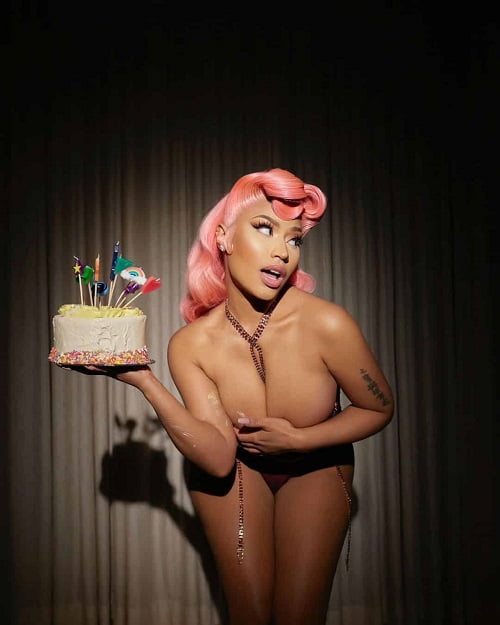 Several of Minaj's celebrity followers sent their love to the birthday girl in the comments section of her post. Lisa Rinna left a string of heart emojis, while Porsha Williams wrote, "Happy Birthday ❤️."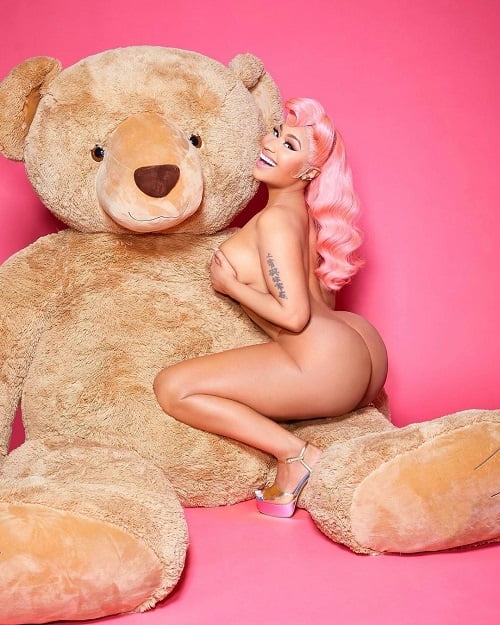 Recently, Minaj also received some attention from Lil Nas X, who said he had wanted to feature her on a song off of his debut album — even though she ultimately declined.
The "Industry Baby" rapper, 22, revealed to GQ last month that both Minaj and Drake declined to work with him on his record Montero. "I don't usually ask for features like that," Lil Nas X said. "But for every feature, I did ask for on this album, like, every single one of them worked … besides Drake and Nicki [Minaj]."
The artist clarified that he "didn't ask [Drake and Minaj] directly." He explained, "I wanted Nicki on 'Industry Baby,' and I wanted Drake on 'Dolla Sign Slime,' with Megan [Thee Stallion]. Yeah, but you know, I feel like things always work out."
While he wasn't able to secure Minaj for "Industry Baby," Lil Nas X tapped Jack Harlow instead, who "ended up being, like, the best option," he said.
"I'm not sure how comfortable Nicki would have felt with that video or whatnot," he added.