Popular Ghanaian spiritual leader, Ajagurajah has issued an advise to all men, he said, never to settle down with virgins because it will eventually be a curse unto them.
Ajagurajah is one of the most controversial spiritual leaders in Ghana, he has once again been in the news after issuing a straight warning to men about their taste for marrying a virgin. According Ajagurajah, it will be advisable for men to marry women who have kids of their own already because such women know how to handle men.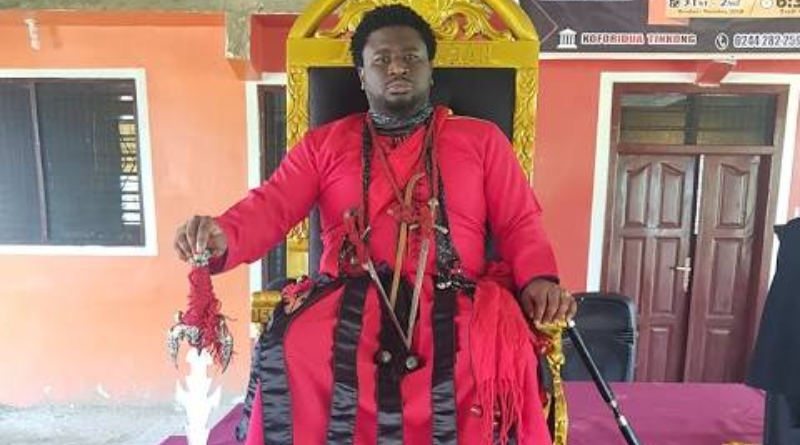 It is a thing of the past when most men crave for virgins before venturing into marriage. Women were forced by tradition to maintain their virginity until their bride price has been paid by the man who wants to marry them.
READ ALSO: Netizens Heavily Blasted Hajia Bintu Over Val's Day Photos
Failure to maintain one's virginity before marriage will bring about disgrace and dishonor to one's family and probably be snubbed by the villagers.
However, things are bo longer the same as many ladies now even prefer to give birth before being married. Most men also prefer to have kids with their loved ones before settling down with them, this is because some of them claim they want to test their fertility before marriage in order to prevent future uncertainties like childlessness.
Well, Ajagurajah is saying that men should marry women who already have kids because they will treat them the same way they treat their kids.
Speaking in an interview with Zionfelix, Ajagurajah stated that the man must develop affections and love towards the children even though they are not his biological kids.
Watch the interview below:
SOURCE: www.ghnewslive.com