The couple who met on Facebook has finally got married and Netizens can't stop commenting.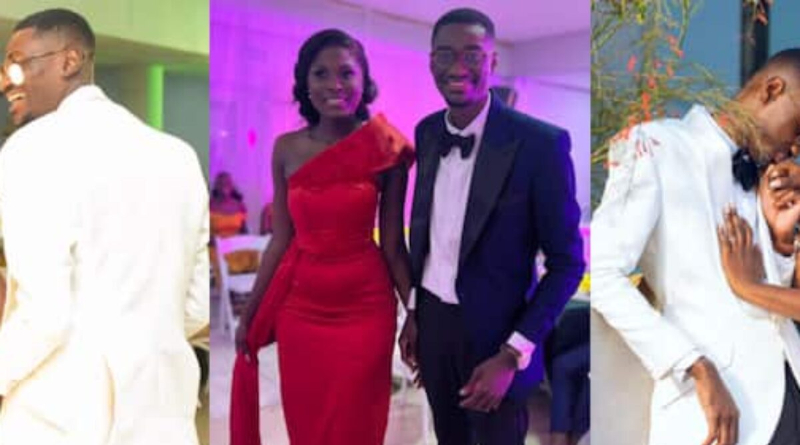 This couple has received a lot of love from Facebook users as their love stories popped up. Many think distance is a problem as far as relationship is concerned but what many doesn't know or pay attention to is what true love can do.
Online dating normally ends in tears but this couple has shown us that it does not always end in tears. Ghnewslive is here with this story to support your belief in distance relationships.
So this is the real-life love story of Ama Afrakoma Appiah Dwaah and Appiah Gerald, who found each other on Facebook but it was a lot of love from the beginning as they took their time to get to know each other till the point where they shared contacts.
From exchanging messages in their inboxes to spending long hours on phone calls with one another to go out on numerous dates to becoming boyfriend and girlfriend. Ama Afrakoma Appiah Dwaah and Appiah Gerald today before God shared their marriage vows.
Taking to Facebook to share her testimony with friends and family, the newly wedded bride had only one clear message for her fellow sisters, and that was, "Sisters, please be nice in yours DMs. It ended in praise a month ago," she said.
SOURCE: www.ghnewslive.com