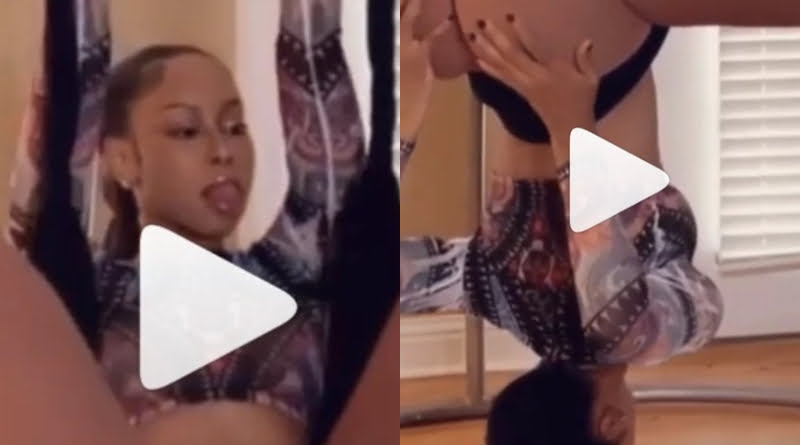 We already know that exercise is good for the body, and it can also boost your mood, improve your sleep, and help you deal with depression, anxiety, stress, and more.
Doctors and other health professionals recommend and encourage us to exercise every day. Regular exercise and workouts can improve your health and reduce the risk of developing several diseases like type 2 diabetes, cancer, and cardiovascular disease.
Most importantly, regular workouts and exercise can improve your quality of life.
On the contrary, the kind of exercise and workout done these days make me wonder if these kinds of workouts are beneficial. Today, people do all sorts of things in the name of workouts and exercise.
A video of a slay is currently circulating on social media and it's making waves online. This slay queen was caught on camera displaying all kinds of acrobatic styles in the name of doing workouts.
The video caught the attention of the netizens and they're wondering the kind of exercise the slay queen is doing.
ARTICLE BY: https://broadcastghana.net/
Lady Gets The Attention Of Netizens; Which Kind Of Exercise Is This? (VIDEO)