A well known Instagram blogger has claimed that some female stars are presently pregnant, and are due to expect their babies in 2023.
The blogger took to her Instagram page to share the photos of four notably famous female personalities, implying that they'll soon be due to have babies.
The blogger shared the photograph of outspoken actress Joyce Boakye, songstress Wendy Shay, and actresses Tracey Boakye, and Vivian Jill.
Sharing the photograph of the four lovely ladies, the blogger added a clue that contained a baby coat, indicating that they are pregnant, along with a picture of Davido carrying his late son, Ifeanyi.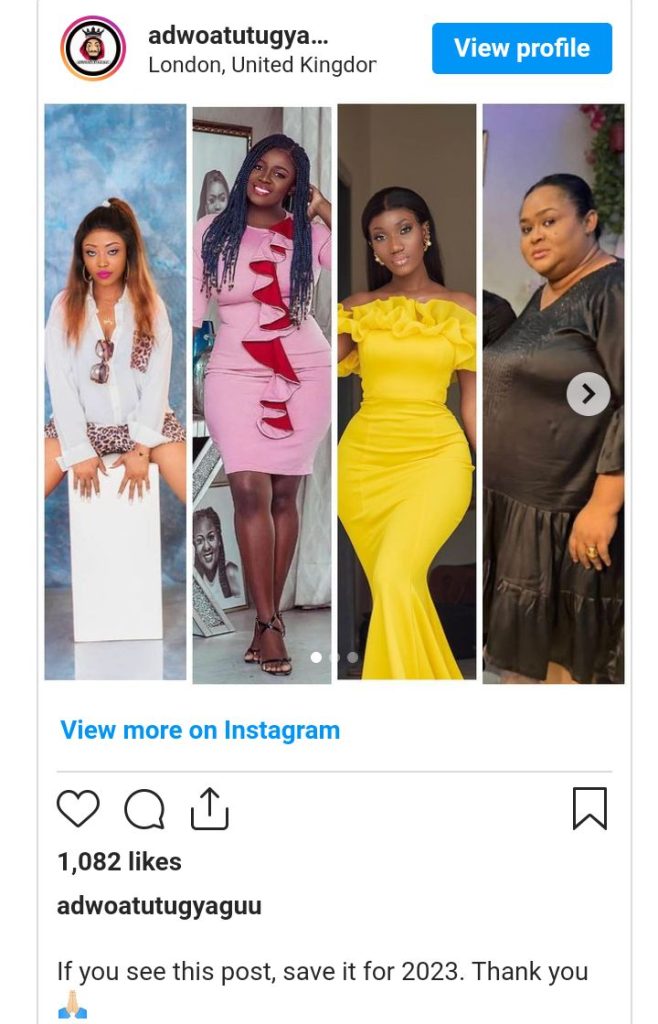 She captioned her post, "If you see this post, save it for 2023. Thank you 🙏🏻".
The assertion made by the blogger has generated some reactions from netizens, who have registered their responses, as seen underneath…
@scarlet avery: Is wendy the new wiz kid upcoming baby mama 🤔🤔 becauseeeeee
@4eve_beautyheart: This 'something fishy' must very important because the last slide is not what I was expecting. I'm sure even Akpɛ [email protected] is upset 😂😂😂😂
@emmacarr: Argh after all the broken heart songs she too is expecting🤷‍♀️ Aj this ur caption di3 I can't think far🤔….. chai! ehuooo😂🤣
@boatemaa: Joyce diierr from d way she has been posting kids stuffs naaaa n I realized she preg. Tracey diieerr is no news, Jill tooo? But Wendy is the shocking one
@missmiensah: Eiiii even my Wendy dey preg🤔🤔🤔 okay make i start buying diapers😂😂😂