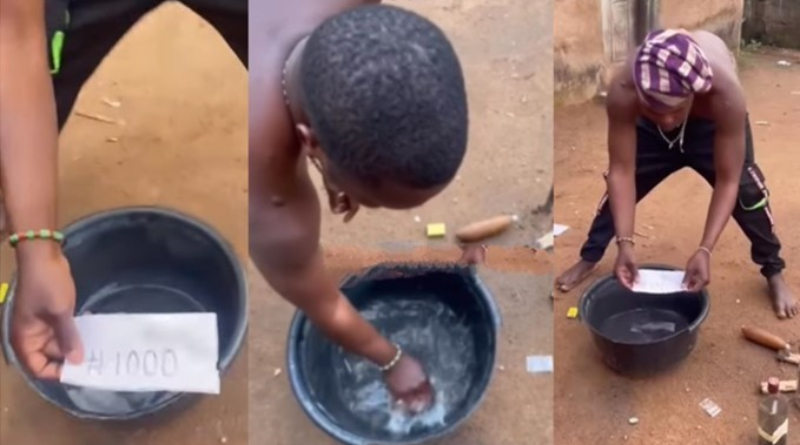 Native Doctor takes over the internet after turning N1,000 on paper into real money
With his conventional method of making real money without using a machine or any other technical device, a Nigerian herbalist has amazed online users.
Waving a piece of white paper in front of the audience, he changed the N1,000 written on it into actual N1,000 cash.
READ ALSO: [VIDEO] Wendy Shay Thrills Fans With Her Wild Twerking While Performing On Stage
In a video that has gone viral online, he lit the paper on fire, put it in his mouth, and started engaging in fetish activities.
To demonstrate to the audience that he was not holding any money, the herbalist showed his open hands to a camera.
Then, after briefly reciting some incantations and dipping his hand into a bowl of water, he delivered a genuine N1000 note.
Watch the video below;
SOURCE: www.ghnewslive.com