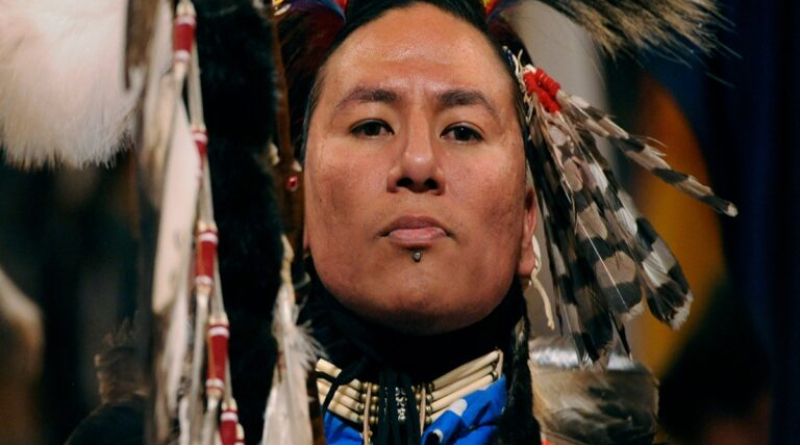 Nathan Chasing Horse Bio: know about his Parents, Wife, Children
Nathan Chasing Horse Bio, his other name is Nathan Chases His Horse. He discovered his passion for acting at a young age and has steadily risen through the ranks to become one of the most sought-after actors.
During his acting career, he was best known for his role as the young Sioux tribe member Smiles a Lot in Kevin Costner's Oscar-winning 1990 film Dances With Wolves.
READ ALSO: David Charvet Biography: Age, How Old is The Baywatch Actor?
Nathan made headlines in February 2023 after being arrested by Las Vegas police on Tuesday, January 31 on suspicion of sexually assaulting young Indigenous girls.
Some of his alleged victims were reported to be as young as 13 years old. One of his wives was allegedly given to him as a "gift" when she was 15, while another married when she was 16.
He's accused yet again of recording sexual assaults and arranging sex with victims for other men who allegedly paid him. He's also suspected of being the leader of The Circle, a cult.
Nathan Chasing Horse was arrested after SWAT officers raided his north Las Vegas home, where he allegedly lives with his five wives.
Apart from his career as an actor, he's famous among indigenous tribes across the US and Canada as a medicine man who performed healing ceremonies and spiritual gatherings.
He's suspected of using his position as a healer to commit the abuse, which according to police documents is thought to have happened in multiple states – including Montana, South Dakota, and Nevada – where Nathan has lived for about a decade.
According to police, Nathan was banished in 2015 from a reservation in Montana amid allegations of human trafficking.
Nathan Chasing Horse Age
Nathan Chasing Horse celebrated his 46th birthday on April 28, 2022. He was born on April 28, 1976.
Nathan Chasing Horse Height
Nathan Chasing Horse stands at a height of 1.72 m
Nathan Chasing Horse Parents
There are no records of Nathan Chasing Horse's parents. He's a Native American, also known as an Indigenous American.
Nathan formerly hails from the Rosebud Lakota Sioux Nation. However, he has spent most of his adult life in California and currently resides in Las Vegas, Nevada.
Nathan Chasing Horse Wife
Nathan Chasing Horse is said to have had five wives but at the time of this writing, their identities were not known.
Nathan Chasing Horse Children
We do not rule out the fact that the 46-year-old actor, Nathan Chasing Horse has children. However, at the time of this writing, there was no information on whether he had biological or adopted children.
Nathan Chasing Horse Siblings
Nathan Chasing Horse has not shared any information regarding his siblings. There are no records about that.