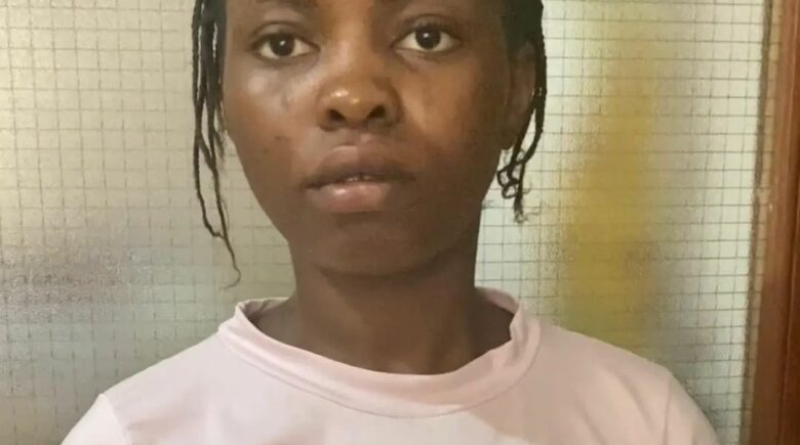 Twitter has been hot with a trending video with the caption "Nanny Caught on Camera with a one-year-old child and this article contains the full story.
Every mother wants the best for her children, and working mothers are no exception; nevertheless, when it comes to caregivers, they must be extra vigilant.
When a careful mother wanted to check her CCTV cameras to see how her baby's nanny worked, she got the shock of her life. In her own words, she trusted the babysitter until she witnessed what happened.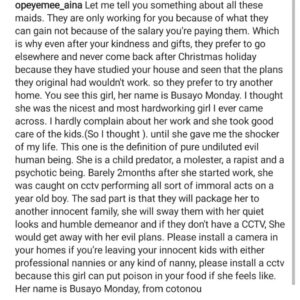 A social media handle @opeyemee_aina has reported that a nanny named Busayo Monday was caught performing sexual acts on a year old boy.
Nanny Caught on Camera