The delightful host of United Showbiz, Nana Ama McBrown, has assumed control over her spot after going on a brief break with more style and finesse. The popular media character and high-stake influencer is counted among the topmost style oriented celebs in Ghana.
Dazzling her fans and followers with her glorious fashion presence, the host of the United Showbiz program, redefined the paradigm shift of stylistic design, with her savvy exhibition of new hairdo.
The upper class influencer's hairstyle approach is unequaled. Ever since Nana Ama Mcbrown began hosting the show, the articulate and exquisite screen goddess has always brought something new to the world of fashion design.
She has an array of beauticians who conceptualize ideas to pinpoint the ideal outfit, hairstyles, shoes, and additional accessories to complement her overall embodiment.
On Saturday, December 3, 2022, Nana Ama McBrown assumed control over the seat from experienced media professional Abeiku Aggrey Santana, looking simply stylish and dandy, in an all-red suit after her brief break from the show.
Nana Ama McBrown wore a turtleneck buttoned long coat with matching trousers. She wore lovely gold adornments with anklets on both of her legs to match her flawless appearance.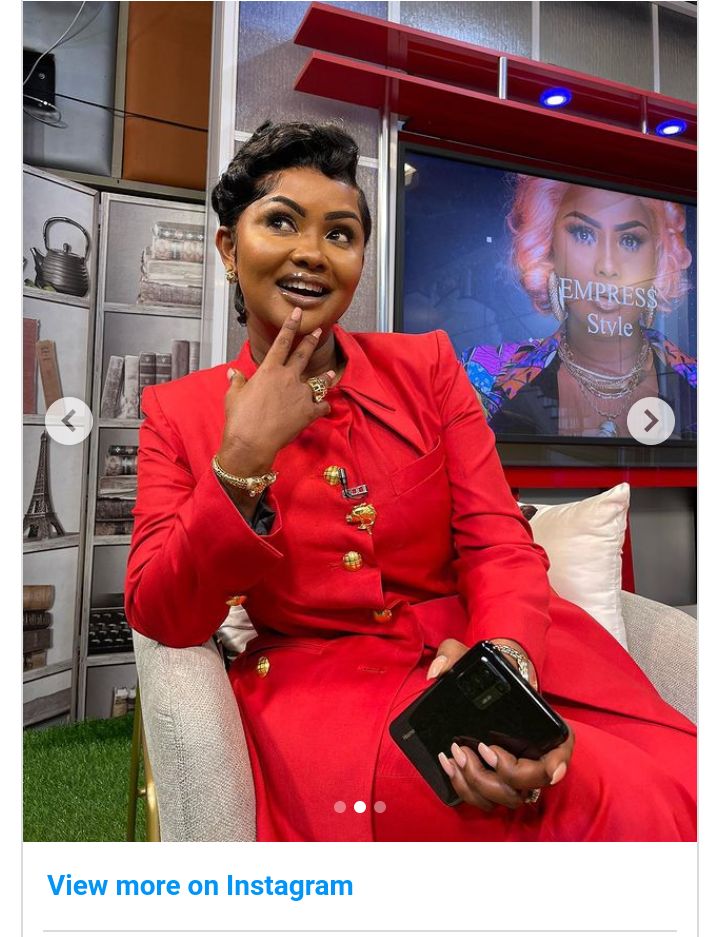 The 45 year-old mother-of-one looked stunning in a short hairdo and classic make-up to top her look. Felicity Ama Agyemang, prominently known as Nana Ama McBrown, crowned her look with red high heels that lit up her feet.
She has reigned on our TV screens for the past few years, on account of her natural acting skills. She has accrued a huge number of fans via social media outlets, when the world transitioned from the old form of media practice to digital media, and she has collaborated with various companies.
To top off her amazing traits, she has also crystallized her image as a modernized fashion beacon, by working together with famous and remarkable Ghanaian creatives for filming and presentation, all while on holiday with her lovely family.