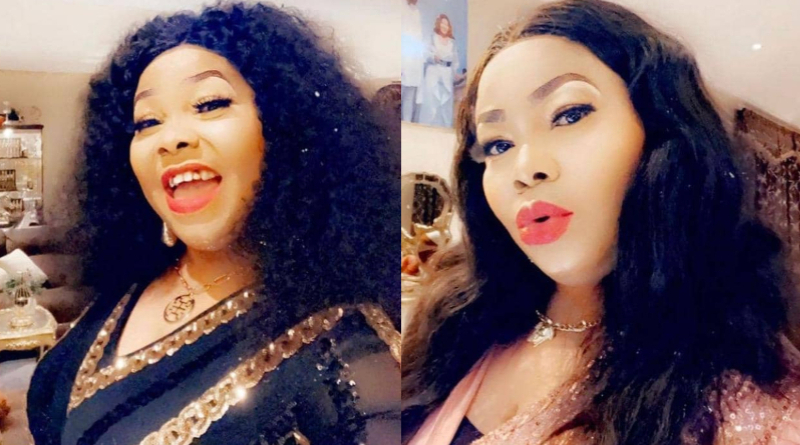 Nana Agradaa has taken over the internet after giving a d.oggy position in a heated prayer session in church.
The internet is buzzing with a photo of Nana Agradaa, nicknamed Mama Pat, standing awkwardly during a heated prayer session in the church she just built.
Social media users centralize the act she has been performing in the temple of God in their interpretations of the image.
Some netizens concluded that it was a doggy style for the lord for him to know how serious she was with her prayer request.
READ ALSO: 'Joyce Blessing Wanted To Snatch My Husband' – Nana Agradaa Claims
Obviously, the internet is never a dull sphere at all and if you come across some of the comments being churned out, you will agree with this assertion. See the photo below;
As seen in a recent video posted on Instagram, Nana Agradaa, formerly known as Mama Pat, has been severely exposed by Kennedy Agapong.
Agradaa told him she was a phony fetish priestess, according to the outspoken Ghanaian lawmaker who went on the attack against false Ghanaian pastors a few months ago and exposed the majority of them with supporting evidence. This information was presented in a new video.
He said he secretly recorded the celebrity fetish priestess who now claims she is an evangelist because he knew she might deny it one day when their friendship goes sour.
Agradaa, according to Ken told her how she traveled to Burkina Faso with a friend of her former husband before returning to scam unsuspecting people with her tricks instead of real voodooism to solve the numerous problems of her clients.
The Assin Central Member of Parliament who recently launched his presidential bid was forced to make this disclosure after Agradaa pooh-poohed his ambition.
Source: www.ghnewslive.com