In a sad report, a mother and her three biological children have lost their lives in a very devastating manner which has caused some reactions.
The mother and the children lost lives following a fire that gutted their home and the incident happened on Tuesday, February 22, 2022. It was also revealed that there were two other children with the family at the time of the incident.
This reportedly occurred at Mahuta, an area in the Kaduna State of Nigeria, and it comes just 6 months after the woman reportedly lost he darling husband.
This was made known by a social media user on Twitter and the post reads;
"A black tuesday in Mahuta area in Kaduna state as this family perished when fire gutted their house around 1am this morning. The woman and her children alongside two others died in that inferno. The husband passed away 6 months ago. May their souls rest in perfect peace."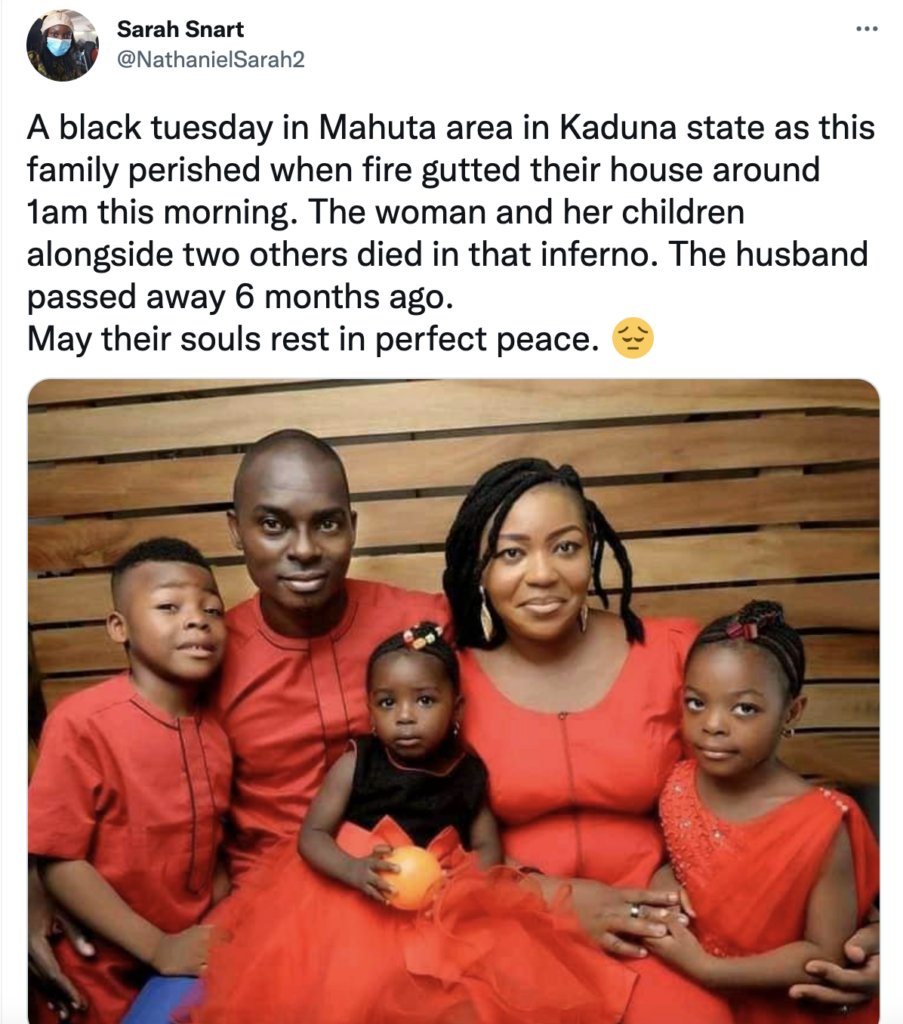 Source: www.ghnewslive.com