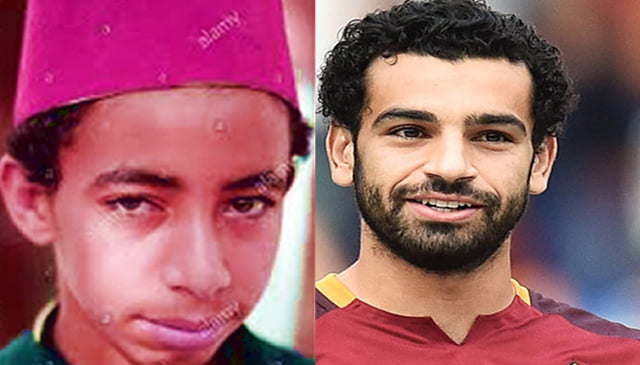 Mo Salah is referred to as the "Egyptian King" by Liverpool supporters. Not necessarily based on the dictionary definition of who a King or Monarch is. No! Salah is to many Reds fans, the King of the Anfield football field.
And if you find Mo Salah in his elements—strutting, twisting, and turning in and out of defenders, that's when you will appreciate why the Anfield faithful adore their winger-striker and therefore adorn him with the kingship accolade.
Mo's achievements since his debut with Liverpool in 2017 clearly define him as one of the icons of the English side. Salah is still at the prime of his playing career and can only move on, get better and break many records at Anfield.
Even before the anticipated pack of further record-breaking, Mo's name is already littered with gold in the annals of Liverpool Football Club. He's simply an Anfield legend, many Liverpool supporters strongly believe.
Pundits alike are in agreement with his immeasurable talent, wizardry, and the acceptable truth that Salah is already a footballing icon with a stature so synonymous with such Anfield greats, like Steven Gerard, Robbie Fowler, Steve Mac-Manaman, Luis Suarez, John Barnes, and many others. Period!
Salah was born Mohamed Salah Hamed Mahrous Ghaly on June 15th, 1992. He hails from a tiny village of Nagrig in the Basyoun Region of Egypt in North Africa. Salah's father is Salah Ghaly, although not much is recorded on his mother. Little Salah grew up with his elder brother, Nasr Salah in their Nagrig village.
At the age of seven (7), Salah's natural talent was in full glow and so his village folks would converge watching the boyish Salah taking his peers through real soccer dribbling sessions on the streets.
It became obvious to many of them that indeed a genius was about to hit Egyptian football. After those exhibition teasers, mostly during the day, Salah will retire quickly to his humble home with the hope that he would get a television nearby, to watch Champions League football.
And that was the period he picked up some useful footballing lessons from his iconic influencers like the Brazilian Ronaldo, Zinedine Zidane, and Totti among others. Footballing runs through Salah's family and so those who knew his father and uncles, are not too surprised about Salah's soccer wizardry.
It was purely an inherited gift. Salah Ghaly, Mo Salah's biological father and his uncle (a brother of Ghaly), all played amateur football during their prime ages. The "Egyptian King" started colt or juvenile football at the Ittihad Basyoun in his native Nagrig village.
He then moved to Othmason Tanta, which was his first team outside of his village. It was at Othmason that Salah was discovered by El Makowloon, formerly Arab Contractors. Arab Contractors is not new to many Ghanaian football fans. Indeed, it was one Egyptian club that many great Ghanaian professional footballers played for, in an era that began the exodus of Ghanaian players abroad.
Some of the Ghanaian players to have played for Arab Contractors included Golden Boy, Abdul Razak, Adolf Armah, and George Alhassan. Others were Emmanuel Quarshie, Joe Tex Akwettey Quaye, and Joe Tex Odoi. These were some of the iconic Ghanaian footballers in the 70's and the 80's.
Read also: Three Messi 2021 Copa America Individual Stats that Can Win Him The Ballon D'or
Abdul Razak was the African Best Footballer in 1978, while George Alhassan was the lead goal scorer in the 1982 African Cup of Nations held in Libya. Emmanuel Quarshie was the skipper of the Black Stars team that won the Cup of Nations for then record 4th time. The two Joe Texes were all national team players at a point in their playing careers.
At 14, Salah was drafted into the El Makowloon Under 15 where he honed his earlier football career. At that tender age, one of El Makowloon's coaches identified the hidden talents in Salah and this is how he captured Salah's budding genius:
"He has rare ability to torment opposition team defenses by taking the ball from the middle of the field right up to the penalty area." At almost 18 years, Swiss club, FC Basel came calling. The Swiss champions at the time gave Salah his first European professional football experience.
He was later signed by Chelsea in 2014. That blockbuster signing was however not too successful. Salah, therefore, had to move on loans; first to Fiorentina and later, AS Roma all in Italy. In his first season—2015/16, Salah helped Roma to second place on the Serie A log and was also, the top scorer for the Serie A club that year.
He moved to Liverpool in the summer of 2017 and instantly won the EPL Golden Boot in the 2017/18 football calendar season. Salah won the European Champion's League with Liverpool in 2019 and helped the Reds to break a 30-year league drought in 2020.
In the EPL, Mo Salah holds the record for most goals in a league season. That was during his first season with Liverpool where he scored 32 goals in 36 matches in the 2017/18 season. He again went on to win another Golden Boot in his second year where he tied with a teammate, Sadio Mane, and Arsenal Gabonese star, Pierre Aubameyang in the 2018/19 football season.
According to PLB records, before the 2017/2018 season, "only seven players had managed a breach of the 30-goal barrier in 38 premier league games. Three players held the joint 31-goals. Four others registered 30 goals. The three players to have previously scored 31 goals were Alan Shearer, Cristiano Ronaldo, and Luis Suarez."