Following 13 weeks of amicable contest, the Emerald Queen of miss Malaika 2022 has been chosen. The evening of perfection, variety, and style, evidenced the effortless crowning of the very first Muslim (Hijab) delegate, Zakiya Ahmed, at the Fantastic Floor on Saturday, November 12, 2022.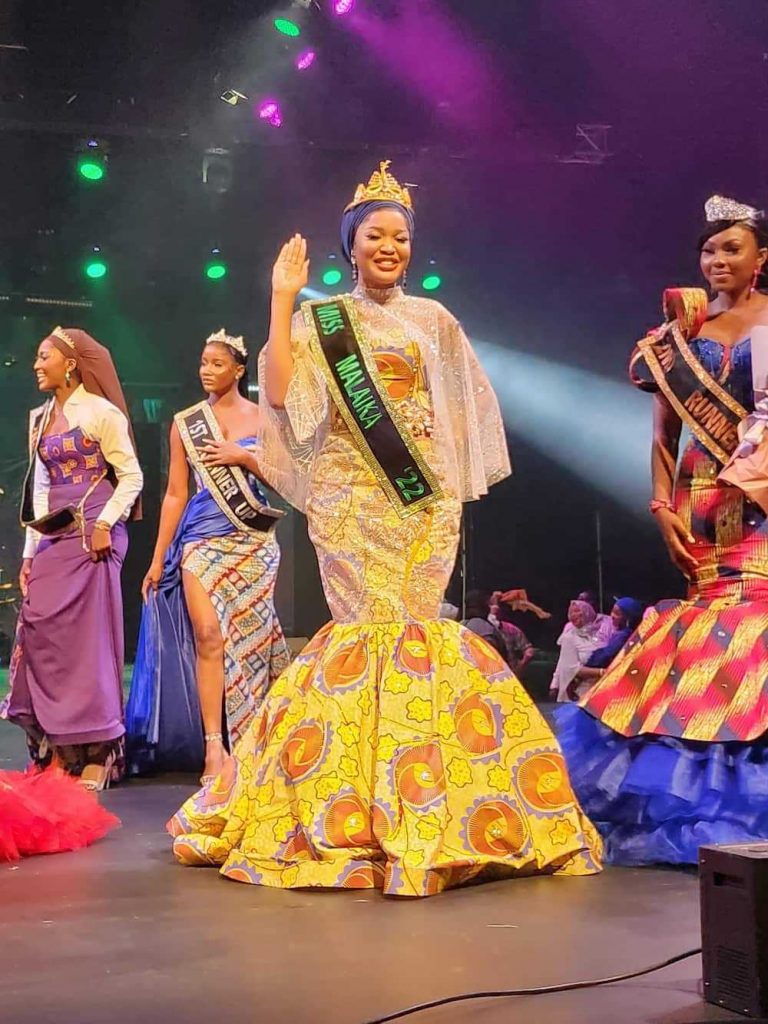 Succeeding the crowned queen of this year's edition of the pageantry, in their respective second and third places, were Yayra and Becky, in that order of fashion.
The competitive initiative, has been around for 20 years, and has so far been a source of industrious transformation, consistently uncovering talents, sustaining magnificence, shaping sophisticated ladies, and positively influencing the society.
The magnificent peak of this year's edition of Miss Malaika, the emerald season, was a sensational show, as every single past Queen and representative graced the occasion in jubilation, amid cake cutting activities in appreciation the road so far since its inception, accomplishments, and commitments as a whole.
A gathering of ten wonderful ladies showcased their abilities and insight in front of a magnificent stuffed crowd and proficient judges, namely, Ama Sarpong, 2010 winner, Kofi Okyere Darko, famous style fashioner, and radio personality, Tourism Curator, Paa John, Berla Mundi, 2010, 2nd runner up, and Naa Oyoe Quartey, the winner of 2013's version.
It was an evening of thrilling crowds. The stage was brightened up with exciting performances from 'Friday Night' hitmaker Lasmid, Vodafone Ghana Music Artiste of the year KiDi, marvelous singer Adina, and Kelvyn Bwoy.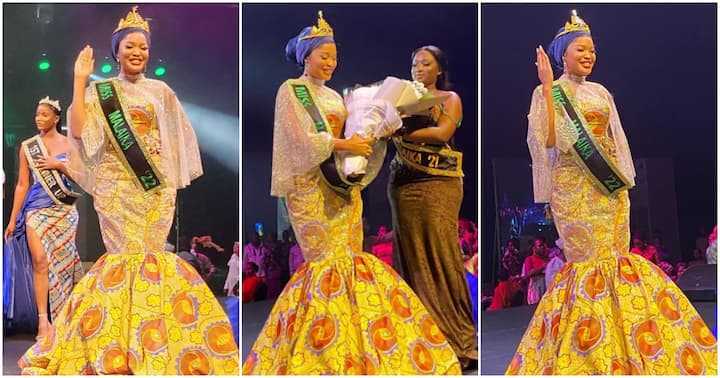 The boat took off on a voyage and was steered by eminent OAP Naa Ashorkor Mensah – Doku and Joyce Mamle Ayeh.
Established in 2002, Miss Malaika Ghana is the most esteemed, highly regarded, and notable pageantry in Ghana, even to this day.
Coordinated by Charterhouse, the pageant has produced many all around prepared winners across various fields like health, innovation, finance, petroleum, construction development, agriculture, broadcasting, and the travel industry.
It has been a path of style and fabulousness, courage and values, endeavor and entertainment.
This year's Miss Malaika Ghana, was gladly brought to you by GTP, Club Shandy, Vodafone, Ebony Condoms, Locus, Vaseline, Pepsodent, Lux, Treepz, Duks Automobile and Construction, and Media partners.