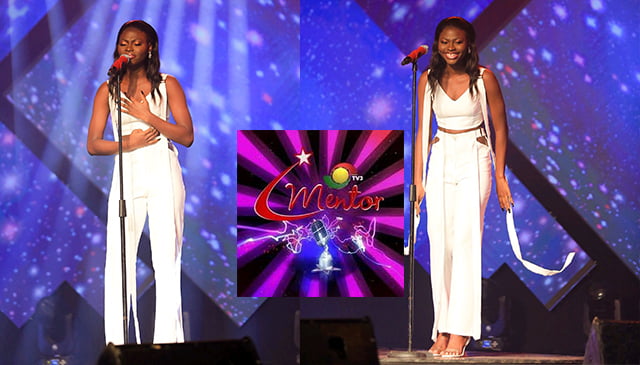 Patience Anafo Ayimbono with the stage name Bleau is one of the contestants of this year's TV3 Mentor X – the 10th edition.
Bleau is 21 years of age with a very keen interest in music. Mentor is a music reality show organized by TV3. The TV3 reality show – mentor was the first reality show concerning music organized in Ghana and it has since from day one has been very consistent.
Read Also: WATCH! Delay and Amerado in a cosy posture that gets Ghanaians talking
Bleau the 21-year-old mentor x contestant yesterday had proven to the world that indeed she is very talented when it comes to music as she sang Rihanna's hit song Diamond – which of course attracted a lot of cheering from the audience and the four judges as well.
TV3's reality show mentor has actually given the limelight to many young talents so far as music is concerned.
Bleau's performance yesterday said it all that indeed Ghana is currently pregnant with a star – musician in just a few years to come.