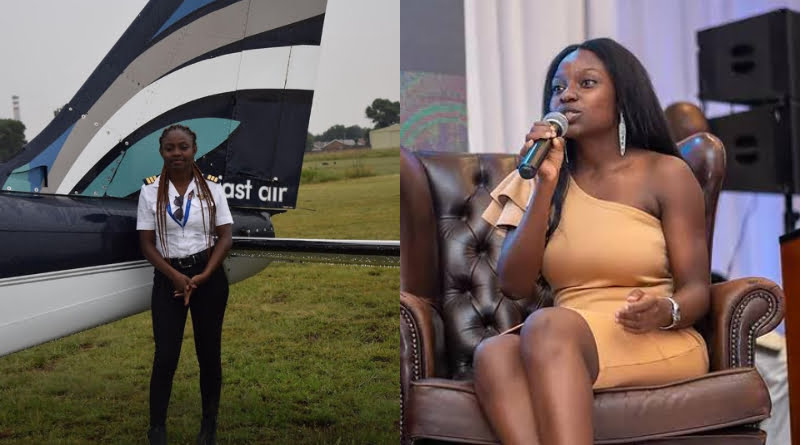 Audrey Maame Esi Swatson has made Africa proud, she is the

first black female pilot

from Ghana who runs her own airline company.
Audrey Maame Esi Swatson is just like any other human being who has a dream of becoming someone great or achieving something big in life but many of such dreams are never realized as sometimes a person with such vision may face some setbacks financially, physically and the norm of our generation, pressure from peers, and bad company.
The few who are able to realize their dreams also usually turn out to be men with a rare case of women and among some of the women who have achieved their dreams is the twenty-five (25) year old Audrey Maame Esi Swatson who is the first youngest female black pilot from Ghana.
Maame Esi was born on February 23rd, 1997 at Saltpond in the Mfantisman Municipal District in the Central Region of Ghana and is the first out of four children. She was schooled at the University of Ghana Basic School and continued her secondary education at Ghana Christian International High School at Does where she studied General Science. She got admitted at the March 1st Aviation Academy in Johannesburg, South Africa, and had her first solo flight on April 4, 2016, at the age of nineteen (19) years.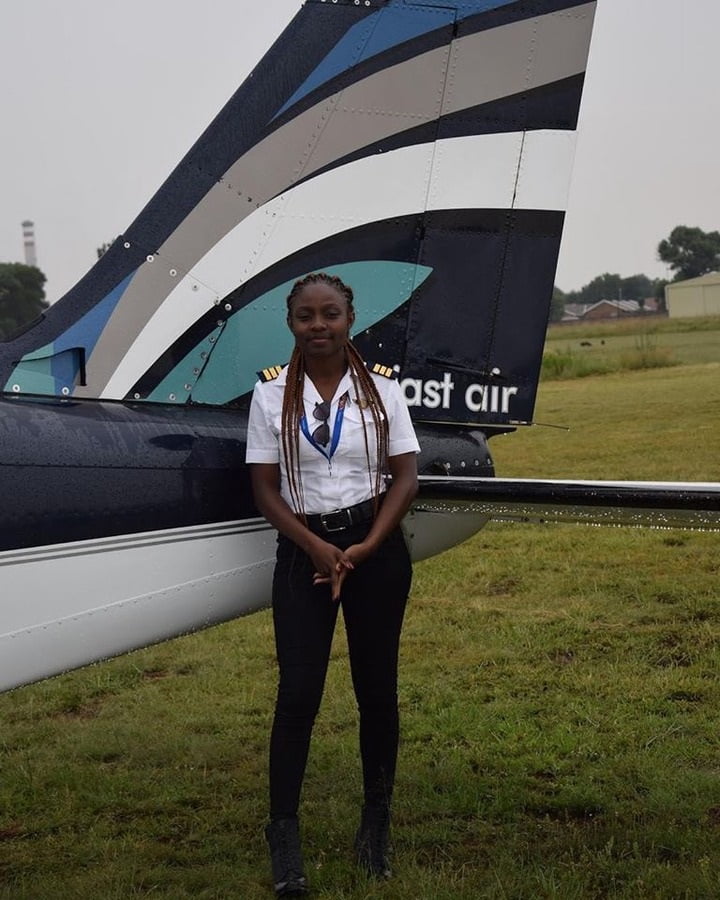 She admitted that "In the beginning, it was just saying something big close to being a doctor or a lawyer. I was nine years old and in class four, and there is this frequent question society would always want to know what you want to be in future, and then I just had to say t say a pilot.
And then again, in the beginning, I was really quiet. So I thought for a pilot you have to be in the cockpit and probably the passengers would just be behind you so you keep quiet, but during my flight training, you really talk a lot.
I also wanted to be different, because when they call doctors in class there were a lot of people that are standing up; lawyers as well. And when I stand in class, they are like wow, and it's like the wow thing kept me moving."
Maame Esi Swatson holds a commercial pilot license to the standards of the South African Civil Aviation Authority which she obtained on the eve of Christmas in 2018 which she later explained made her Christmas memorable. She is the first lady to work with Passion Air, a Ghanaian airline company where she operates the De Havilland Canada Dash 8 aircraft.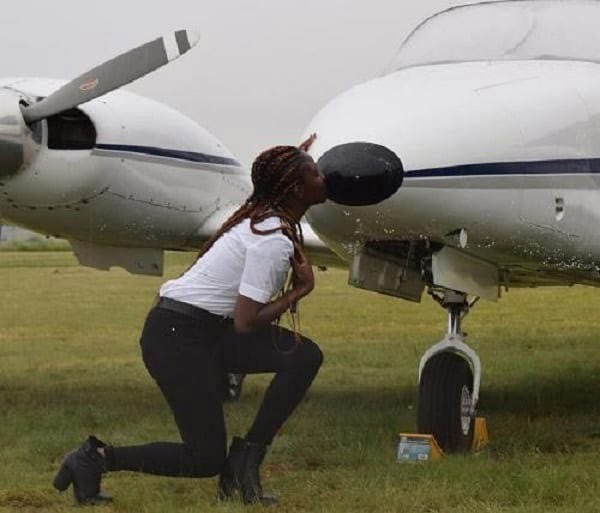 Esi Swatson has set up her own aviation company called Excel Aviation Company with the hopes of helping other young girls who are also aiming to become great pilots like herself. She was celebrated by the Ministry of Aviation in Ghana and she attended a sponsored conference in the United States of America as the first African female pilot by the International Women in Aviation in 2016. She was also nominated and honored at the Future Awards Africa Prize For Young Person of the Year in Ghana.
At such a tender age, Miss Esi Swatson has really made not only her family and Ghana proud but the whole of Africa and women all over the world as she has achieved so much in her mid-twenties. I think she is someone every young child not only the females but both genders should take as a role model as she has proven that one can achieve anything with determination and drive.