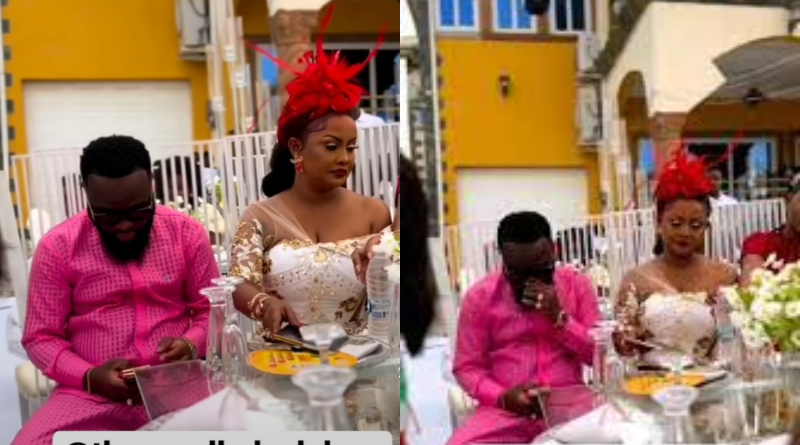 Maxwell Snubbed McBrown And Play With His Phone At An Event.
Social media users have reacted to a video showing When Maxwell Snubbed McBrown and play with his phone at an event.
Maxwell Mensah who is a well-known businessman from Ghana, and his wife Felicity Ama Agyemang, better known as Nana Ama McBrown, a Ghanaian actress, TV host, and song composer spotted at an event together but what netizens noticed has generated conversation online.
While the two were at an event as a married couple, Maxwell was preoccupied with his phone and was unable to give his wife even a moment of his whole attention.
In a now-viral video, Maxwell appeared to be totally fixated on his phone, while McBrown showed signs of agitation, unhappiness, and loneliness.
Many social media users are reacting to the video in a big way. Some social media users assert that Maxwell does this to demonstrate his disinterest in McBrown.
Others argue that it's rude to ignore those you're with while using your phone during such a gathering.
They said, "McBrown is described as cheerful, funny, and modest, while her husband is never seen smiling in public."
Despite the fact that it appears that many people are interested in McBrown and her husband's marriage, the couple doesn't appear to give a damn. With their lives and their wealth, they are happy.