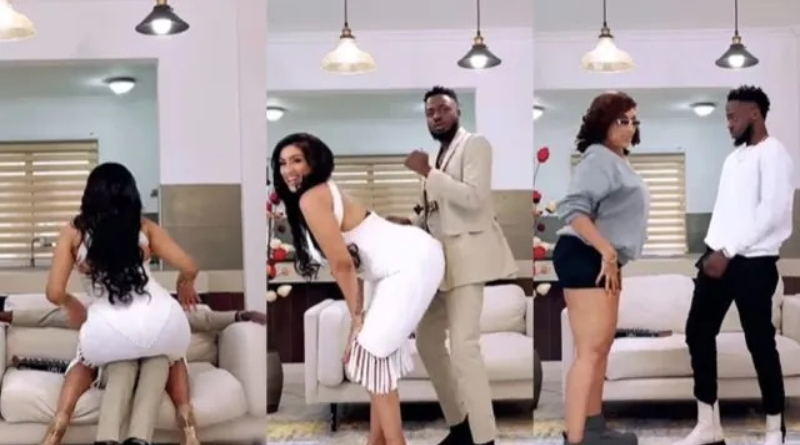 A new video of Ghanaian Actress, Juliet Ibrahim And Nektunez chopping love online breaks the internet.
A brand new video of Ghanaian actress Juliet Ibrahim And Nektunez has taken over the internet as netizens pour out what they think about the video.
Juliet Ibrahim is a Ghanaian actress, producer, and singer who has Lebanese, Ghanaian, and Liberian ancestry. In the video we are talking about, she was seen making out with Nobel Zogli, a US-based Ghanaian music producer, and sound engineer professionally known as Nektunez, which is trending.
Thi particular video was largely intended to promote "Ameno," the hitmaker's most recent song, which was just released, Juliet Ibrahim poses for the producer while they dance to the new song, which has got people's attention.
"Are they dating?" That is the question that a lot of people have been wondering ever since the video of the Ghanaian producer Nektunez, who has his base in Nigeria, and the Lebanese actress Juliet Ibrahim, who was seen online making out with Ameno's new song in the name of song promotion, went viral.