Deputy Minister of Gender, Hon Zuweira Lariba Abudu has made it clear that Ghana should make deliberate efforts to increase Women's access to climate change information.
The Deputy Minister of Gender, Children and Social Protection who doubles as the Member of Parliament for Walewale, Hon Zuweira Lariba Abudu has called on all and sundry to make a deliberate effort towards involving women in all climate change interventions to increase women's access to climate information including climate-smart practices and technologies.
Hon Zuweira Lariba Abudu said that Women are increasingly being recognized as more vulnerable to climate change impacts than men and are more dependent on the natural resources that climate change threatens the most, therefore, there's the need to increase women's leadership at the community level in Disaster Risk Reduction.
Commending all women on behalf of the Ministry of Gender, Children and Social Protection, she further called on women to be bold and courageous and take up leadership roles especially in politics so as to have more women in decisions making positions and empower the younger generation to ensure a gender-balanced future.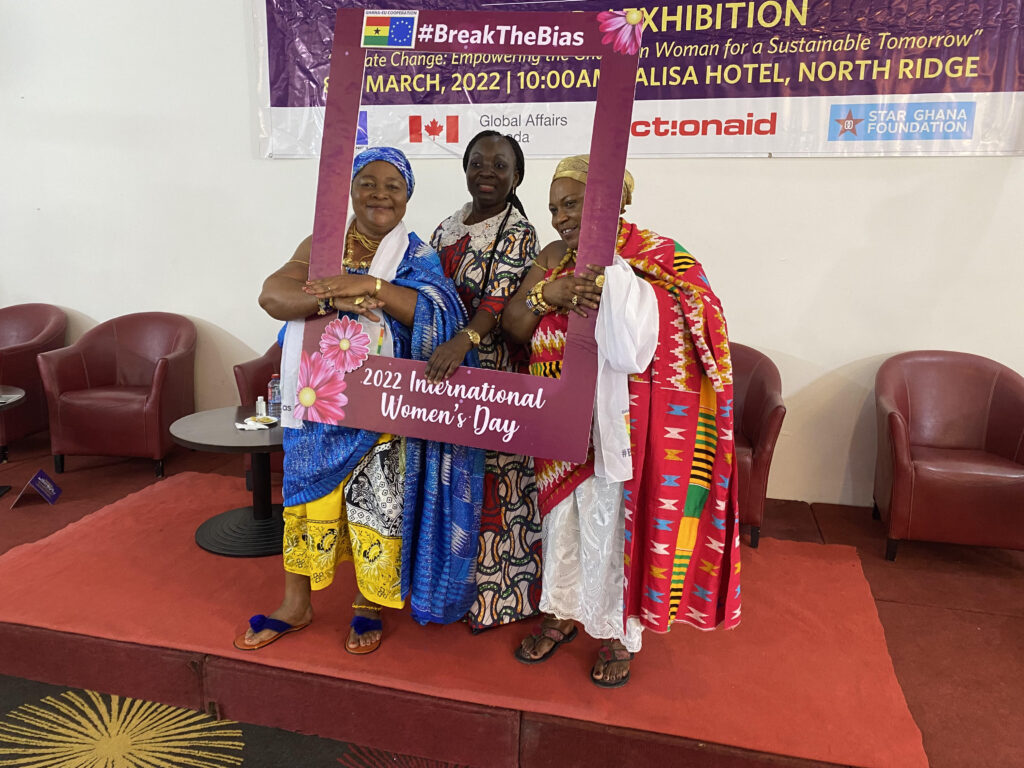 Hon Zuweira Lariba Abudu made these statements during a seminar to mark the 2022 International Women's Day celebration under the theme "Gender equality today for a sustainable tomorrow. #BREAK_THE_BIAS" with Ghana adopting "Climate Change; Empowering the Ghanaian Woman for a Sustainable Tomorrow" as a sub-theme.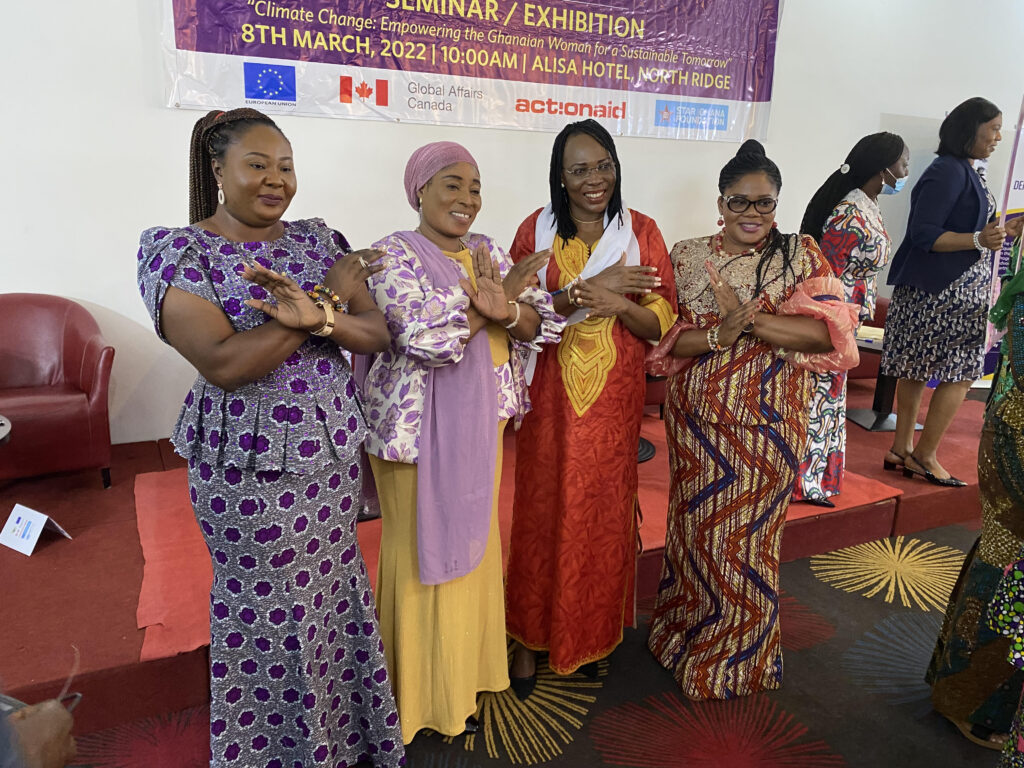 The Chairperson of the Parliamentary Select Committee on Gender and Member of Parliament for Kwabre East Hon Francisca Oteng Mensah also said that Parliament is working assiduously on the passage of some bills that will help accelerate their commitment to empowering women to achieve equality in the future.
On her part, the Paramount Queen-mother of the Osudoku Traditional Area and President of the National Queen Mothers Platform, Nana Amponsah Dokua III called for the inclusion of women in all policy-making processes for the development of the country.