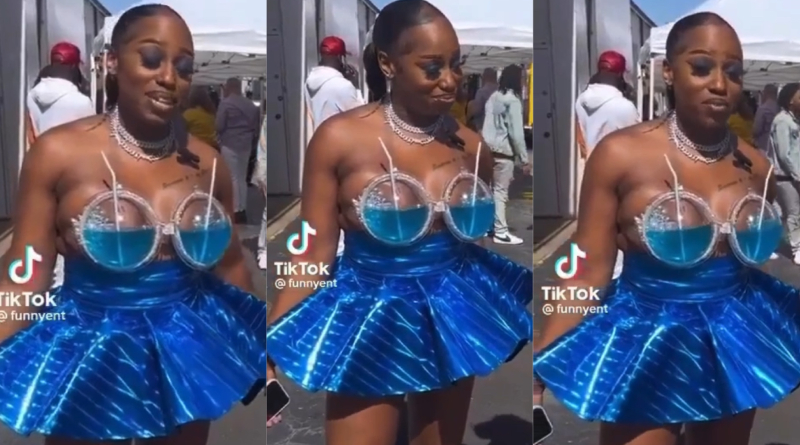 Social media has been busy over the weekend as a lady wears a bra filled with a drink to feed guys. In recent times when fashion is taking over and everybody wants to showcase their creative skills, this lady has just given people something to ponder.
READ ALSO: Lady Dancing To TikTok Woows Many As Her Big BO0bs Double Shook
The lady who claims to be a fashion designer stated that she created the dress to stand out when she stepped out, which worked well for her.
She also confirmed what we are seeing in Transparent Bra is really a drink one can sip. She said she choose the guys who could sip from the drink.