Boyfriend's proposal got rejected by his Lady after they both wore matching outfits to church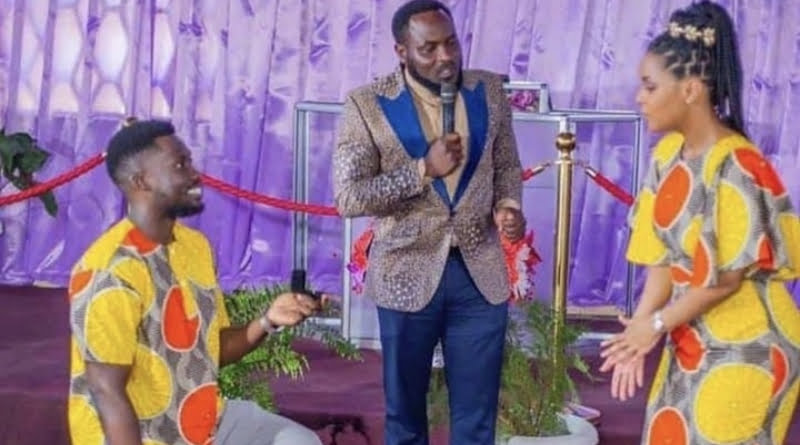 In a trending photo we saw on social media, a guy and his lady were seen wearing the same outfits in church with a pastor standing beside them. Sometimes if we all know the mindset of people we are dealing with, we wouldn't be laughing right before them.
You don't need to be told that many people are very dangerous, sometimes the only reason why they are sticking right beside us is the fact that they are benefiting or gaining something from you.
READ ALSO: See How A Man Of God Was Tempted By A Lady That Causes Stir On Social Media
When the benefits they are getting fade or are cut off, then you will see their true behavior, you will even get dumped like rubbish in a trash can.
A Guy has been living together with the love of his life for a very long time and has been sharing a couple of goals with her. He only envisioned marrying her one day and building a new life with her but sadly, the woman was just sticking around for some time. She was just draining the blood out of him so she could finally go to build a life with another man. This is how wicked some people can be!!!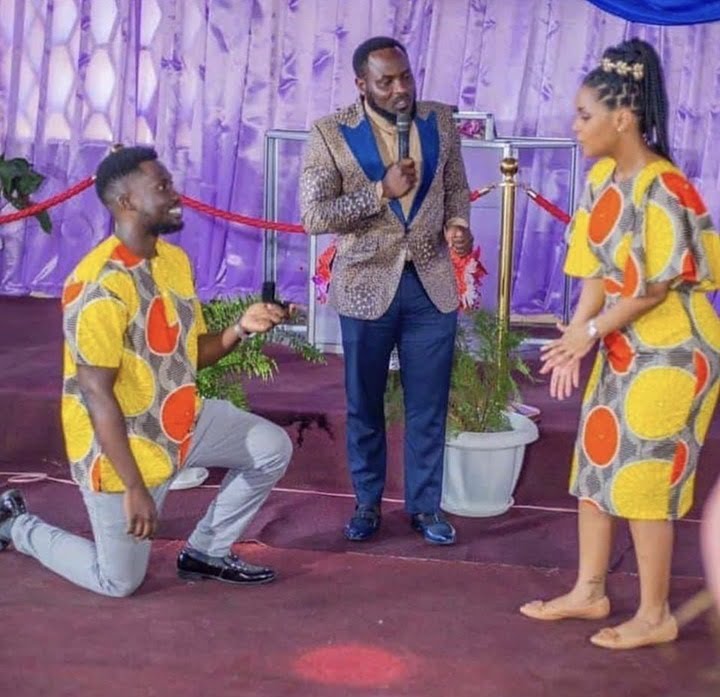 The guy we are talking about secretly asked the pastor to do him a favor since he was going to propose to his girlfriend in church. The permission was granted and he did the rightful thing at the appropriate time but shockingly, he didn't hear her say "yes".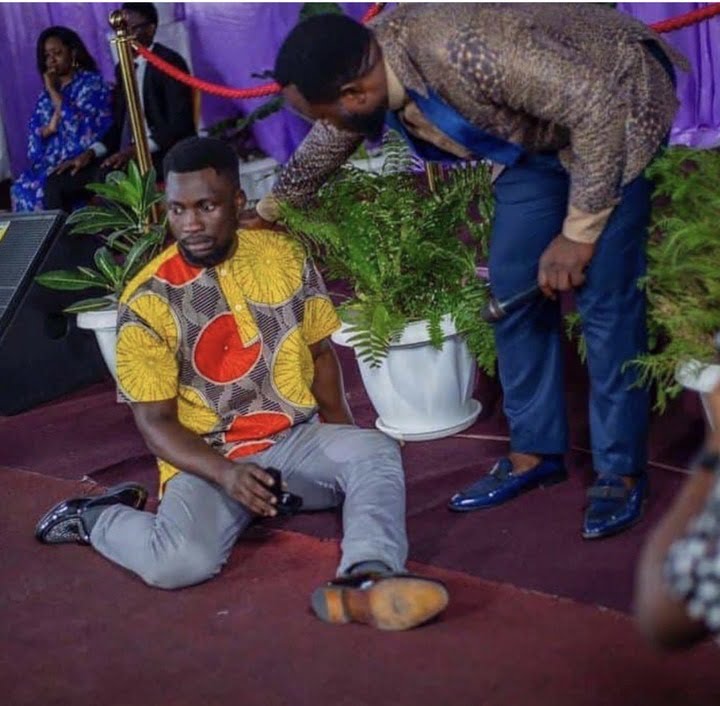 This woman had no love for him and I don't understand she even agreed to wear matching outfits with a person she never loved. This is very disrespectful and devastating. This is what netizens had to say;