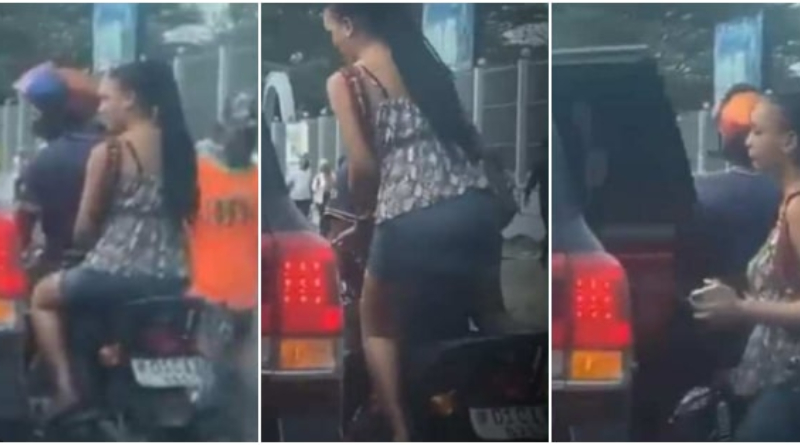 Netizens are giggling at a woman getting out of an Okada and into a pricey Toyota Land Cruiser.
The woman and the Okada rider were seen trapped in traffic in the footage posted on the GhPage Instagram page.
The woman and the driver of a Toyota Land Cruiser who was also stuck in traffic eventually struck up a conversation.
Convincingly, the motorist gave the rider cash for his troubles, and the woman descended the Okada.
She then got into the Toyota Land Cruiser, leaving netizens with a field day on social media as a debate is sparked. Some viewers in the video's comment section noted that they would strive to get money.
Others to wonder why she'll just jump into a strangers car with taking precautions.
Watch the video below