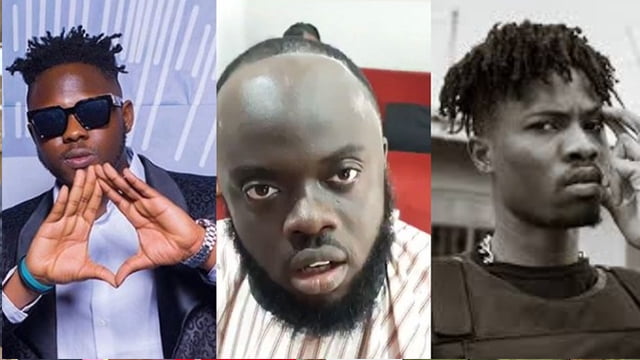 Ghanaian duo, Samuel Adu Frimpong popularly known as Medikal and his comrade Emmanuel Kwesi Danso Arthur Junior, known by stage name as Kwesi Arthur have tasted a bit of back trash from Ghanaian content creator Kwadzo Sheldon.
Please this story is not in any trying to publish or advertise the rappers or their music, they are hardworking musicians who over the years have thrilled fans and followers with bangers.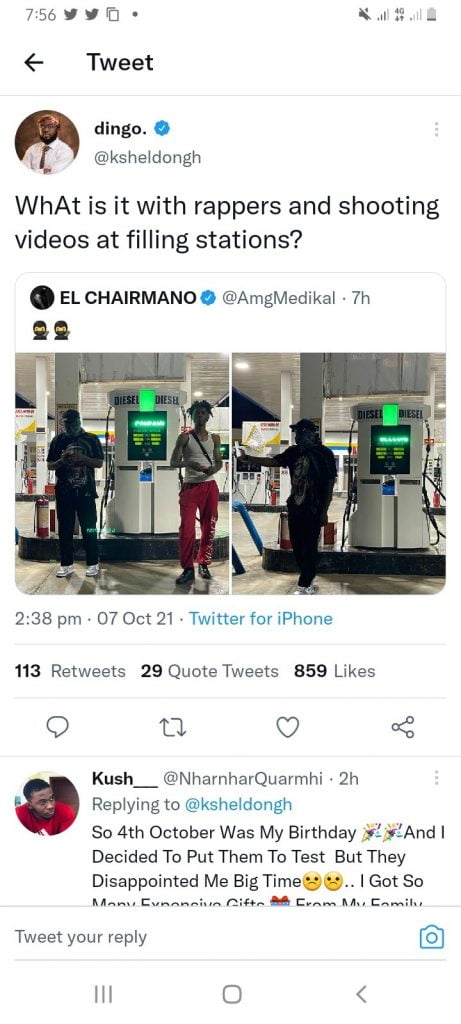 Music videos require creativity, time, and above all a well-planned budget to stand out. Videos are shot base on the lyrics or content of the song.
Kwadwo Sheldon, over the years, received a whole lot of criticism from musicians for trying to paint their hard work blank to fans and the audience at large.
After "Medikal" posted the video on his Twitter handle, Sheldon retweeted just to throw shades for shooting in front of someone's fuel station.
He has since received heavy backlash from Ghanaians,
"Are you at loggerheads with Medika and Kwesi Arthur. why don't you personally ask them? I don't shoot videos"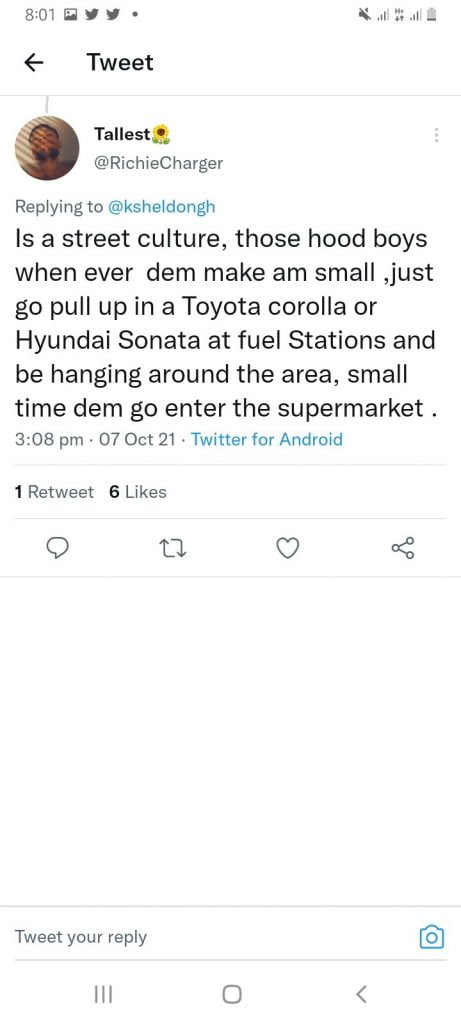 "First these are the only places that nearly don't look like Ghana and it's kind of a lifestyle just like "Meek Mill" and co pulling up their bikes and having stopped at fuel stations it's cool thou"
"Most rappers both abroad and local choose to take video shoots there because since childhood they get the freedom to meet, chat, play games, party, and other stuff at the place"
"Is a street culture, those hood boys whenever they make it small, just go and pull up in a Toyota Corolla or Hyundai Sonata at fuel Stations and be hanging around the area, small-time they will enter the supermarket"
"There's a pertinent reason why they ask you to turn off or not use your Phone at a fuel station.
"But was the question for you. I don't see your name in the question"
So Ghanaians are expecting some Christmas banger from them.