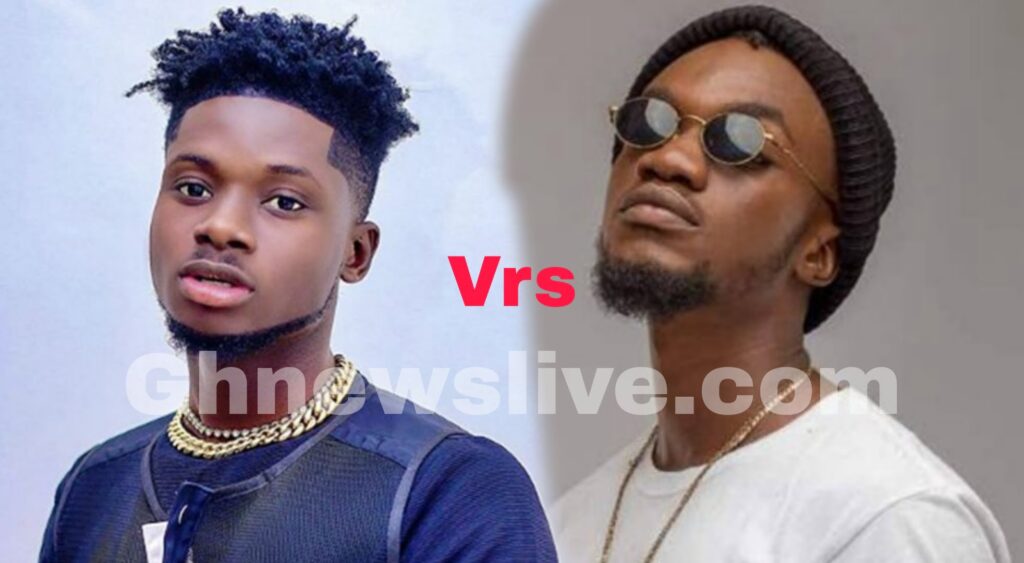 Kuami Eugene is one of the best highlife artists we have in Ghana, this guy is known for his unique voice and how he makes his fans enjoy every piece he brings, Kuami Eugene is the current holder of VGMA's Artists of the year award, with his nomination at this year's VGMA Kuami Eugene, is expected to win most of the awards he is nominated for.
Mr. Drew on the other hand is one of the best Artists in Ghana who entered the music scene not long ago, he is noted mostly for his hit song, Dw3 which made the waves in Ghana and beyond. Mr. Drew then has soo many hit songs to his name.
Both Kuami Eugene and Mr. Drew recently had some misunderstandings online which many thought they are not cool, this confusion started when Mr. Drew said in an interview that, he is not the only one who samples songs in Ghana.
Now the interesting thing is that they were both seen in a video where they both performed on stage together. Now the new trend is the dance Battle between Kuami Eugene and Mr. Drew.
See the first part and make your comment 👇👇