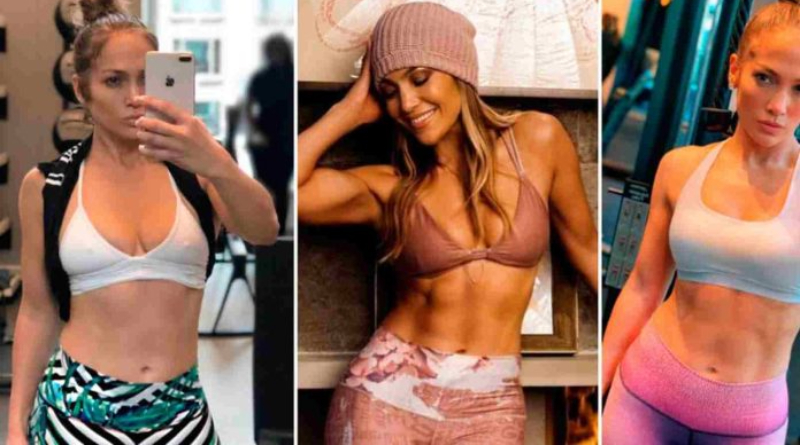 Jennifer Lopez is definitely one of the famous people who is aging more slowly. The famous person with a net worth of millions turned 50 in 2019, but she still appears to be in her 20s. She is undoubtedly still youthful and healthy.
The secret to her youth is definitely her healthy diet and strict workout routine. David Kirch, said, "Jennifer is meticulous about her eating, sleeping, and generally about everything in her life. It's not just a physical thing-it's about transforming every aspect of your life."
READ ALSO: The Net Worth of Jennifer Lawrence
Water has a significant impact that we must not ignore. JLo drinks a lot of fresh water throughout her diet. She consumes at least seven glasses of water throughout the day while monitoring her water intake.
She drinks water both before and after working out. Despite her busy schedule, JLo never skips a meal. Let's look at the actress' typical diet and exercise routine.
What Does Jennifer Lopez Eat?
Jennifer began her day with a smoothie that contained a scoop of protein powder along with strawberries, blueberries, raspberries, Greek yogurt, honey, lemon juice, and ice, according to her food journal that was featured in People.
Lopez always includes some fruit in her breakfasts, even if she chooses anything other than a smoothie. If you're wondering how much coffee JLo drinks each day, just know that she doesn't need it given the amount of vigor she generally exudes.
She told US Weekly, " I haven't had caffeine in years that really wrecks your skin as you get older."
Lopez usually stays away from both alcohol and caffeine but she admitted to having a tiny bit of booze occasionally. She said, "Of course during celebratory toasts, everybody is like 'you can toast with water!', so I toast with alcohol and just take a sip." The singer-actress always carries her own snacks. "I always carry fruits and veggies with me to give me something to snack on between meals."
In the food diary, she also revealed the ingredients of her salad. It consists of kale, toasted pumpkin seeds, crumbled queso, minced shallots, and a dressing of fresh lemon juice and extra virgin olive oil. Jennifer eats simple nutritious meals like grilled boneless chicken breast, sauteed brussels sprouts, and baked yams with a pinch of sea salt. When she doesn't have chicken, Lopez also enjoys pork, especially if it's seasoned 'Puerto Rican style'.
JLo's Workout Routine
To say that Jennifer Lopez is a real-life superwoman is not exaggerating. She follows her exercise regimens religiously and consistently. You'll probably start to perspire just reading about her regular activities. Kirsch uses exercises like platypus walks, sumo lunges, sidekicks, and plyometric squat leaps during a session.
"Jennifer and I do a lot of platypus walks with a wide stance. Also known as a sumo walking squat. It's great for your inner thighs and butt," he said.
"We mix some cardio, plyometrics, full body, core and lower body into her workouts-they are very, very intense and she takes it very seriously, which is exciting for someone like me. You say, 'we're going to do this and she's like, 'great!' Her workouts are fast-paced. She's very focused and high energy," he added. Single leg deadlifts and boxing are also regular in their workouts, plus, Kirsch always incorporates elements of pilates into the training session.
SOURCE: www.ghnewslive.com