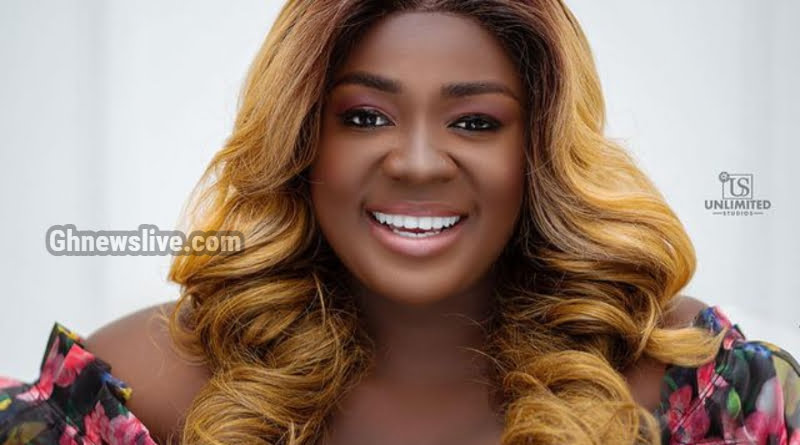 Tracey Boakye has returned to social media with her hips and flat tummy after a video showing her full body went viral saying she is not just lucky but soo blessed as well.
A video of Tracey Boakye dancing at her daughter's party as she becomes a brand ambassador went viral and our attention was drawn to the fact that she didn't have a flat tummy and hips as we have been seeing in her own photos and videos on her page.
READ ALSO: Tracey Boakye Finally Reveals The Identity Of The Man Who Has Been Sponsoring Her
Today, she has shared photos with the same attire she wore to her daughter's even and this time around her flat tummy and hips came back saying she isn't just lucky but also blessed that her 1yr old daughter is bringing money home.
Tracey Boakye has been bragging about being wealthy and showing off but sometimes she becomes a laughingstock because some of the things she brags with or about don't suit her at all and her editing sometimes gets too much.
These photos and the video that went viral yesterday clearly show that she has been editing her photos but has been bragging with them and now she's claiming not to be just lucky but also so blessed to have all that she has even though there are questions about how she got them.
post below;
SOURCE: www.ghnewslive.com