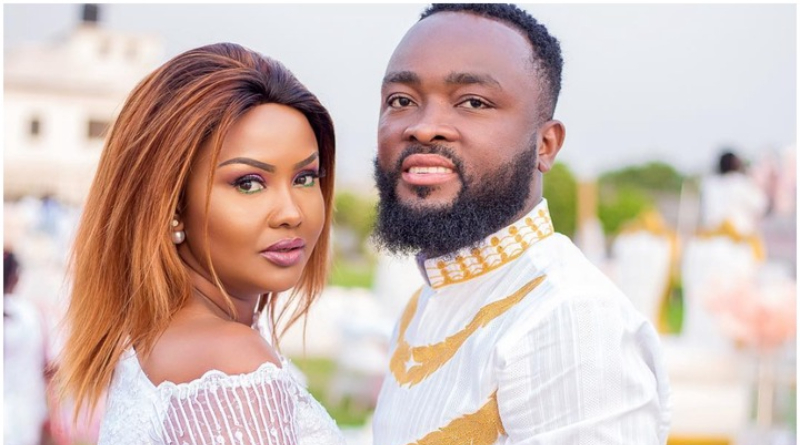 Nana Ama McBrown, a media figure, and actress from Ghana, has warned her husband, Maxwell Mensah, in no uncertain terms in the United Television studios.
The host of the United television show, Chairman Wontumi, was the subject of Wholes Afia Schwarzenegger's explanation of her portion in the story, Nana Ama McBrown said.
READ ALSO: How Netizens Reacted To News That Nana Ama McBrown Has Returned As The Host Of United Showbiz
Maxwell Mensah had a severe warning from Nana Ama McBrown in her interpolation, who said that if she ever caught him cheating, that would be the end of his time living there. So that he can go and live his side-chic life, she will pack him up and send him away.
However, there have been numerous rumors going around town that Maxwell Mensah and McBrown's marriage has had problems. Simply put, there have been allegations that McBrown's husband cheated and even fathered a child with a certain woman.
Despite their denial of the allegations, the couple continues to fuel rumors about their union, particularly through their social media posts.
you can watch Afia Schwarz explaining on her beef with Delay below;
Source: www.ghnewslive.com