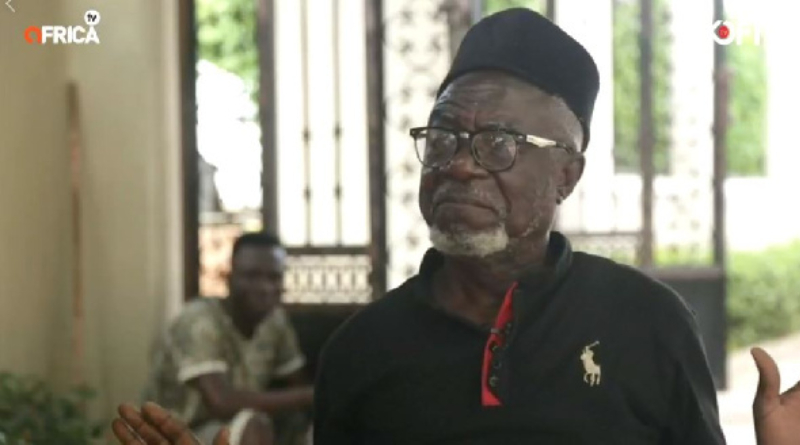 Oboy Siki, an actor in Kumawood, has admitted that he hasn't eaten his wife's meals for the past fifteen years to prevent dying too soon.
Oboy Siki contends that as men amass riches, their wives turn into potential threats and may bring about their premature demise in order to leave their assets to their children.
In an interview with Kofi TV, Oboy Siki shared his opinion that wealthy men who pass away young are more likely to be the victims of their wives' nefarious plans than to pass away from natural causes.
"I haven't eaten my wife's food for the past fifteen years. I don't like it, if I say this, I know people will be angry…the thing is, if she gets you, she will kill you. If you grow then your wife wants to kill you. I am telling you the truth. When you grow, your wife kills you slowly, that is how they are so I don't eat my wife's food," he added.
He further stated that he prefers to die a natural death rather than risk consuming his wife's food and potentially falling victim to her ulterior motives.
Elaborating further, the actor claimed that wives tend to gradually kill their husbands once they acquire wealth. He asserted that this phenomenon is a prevalent occurrence in marriages, and urged people to seek confirmation from elders who have experienced such situations firsthand.
"So, let me die my natural death I won't wait for you to come and kill me…you haven't seen some before? I won't explain that, so go and find out from the elders that married couples.
"Those deaths involving men are not all about natural deaths but rather ladies have evil intentions hidden, because for them they were created to be helpers and as a result, she is just around to help and enjoy your wealth. So, when that happens, she will try to get the properties for her children," he added.
SOURCE: www.Ghnewslive.com