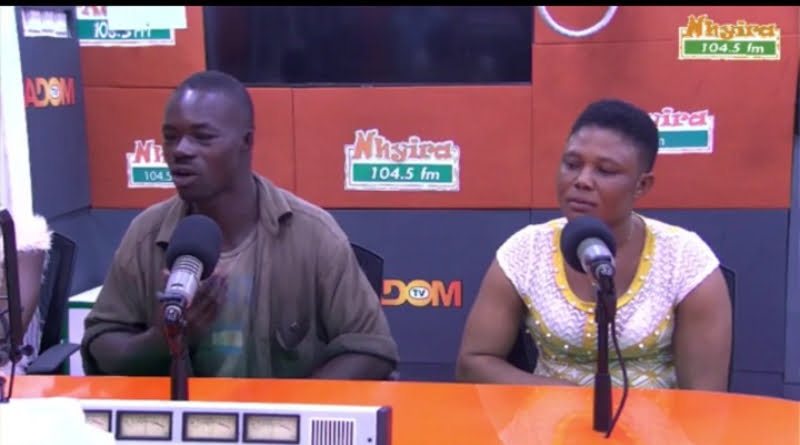 A man who was caught having an intimate affair with his stepdaughter has finally admitted to the charges against him, but he also said some very important.
Mr. Abero who is a husband to a lady called Abena Adongo has finally admitted to the charges of having an illicit affair with her stepdaughter of 13 years but he claims that he didn't penetrate her but just rub the tip. This was revealed on Nyhira Fm's show called "Nyhiraobra" hosted by Oheneyere Mercy Aseidu on Friday, 28th January 2022.
In the video, Abena Adongo narrated to the host that before marrying Abero, she brought her then six years old girl along to the marriage. Now the girl is 13years. She has two children with Abero.
"I traveled to the North to cater for my sick dad and when I returned my 13-year-old girl told me that my husband, Abero has been raping her. I confronted him and he admitted to it. He told me that we will settle the dispute amicably.
Yet my 13-year-old girl started getting sick. The sickness has become spiritual but my husband has refused to let us do something about it. That is why I have come seeking help from you."
According to Mr. Abero, her wife started denying her s3_x before she left for the North to cater for her dad. It was the reason I did that. Also, my stepchild used to wear small skirts and that attracted me. Although I have an affair with her, I didn't penetrate her, I only rubbed the tip till I release".
For the purpose of the topic skip the video to 49:50s