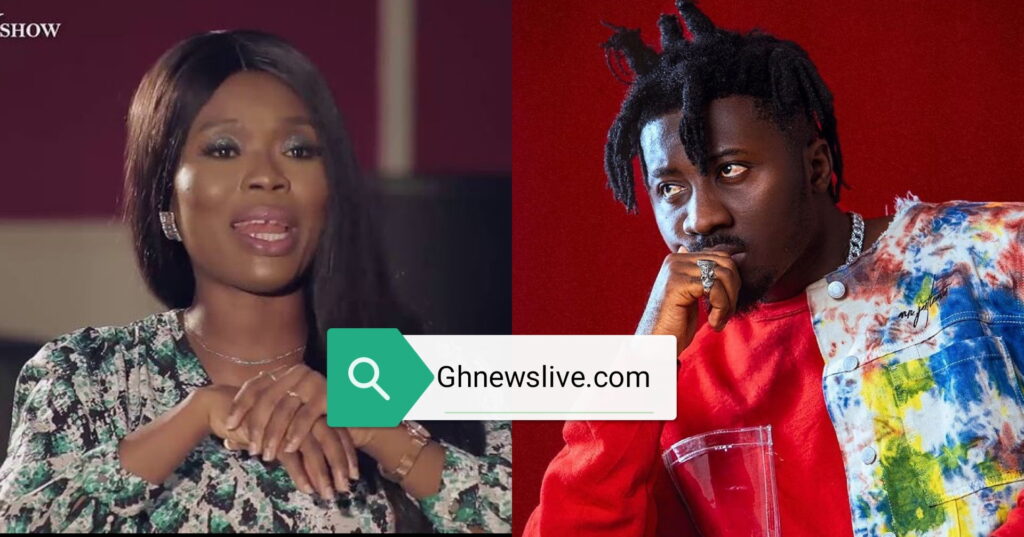 Amerado Burner is one of the best Rappers we have in Ghana, he is considered to be the most consistent musician after he introduced his trending news reporting "Yetse Ns3m" which she deliver news and updates in Ghana with rap.
His rapping skill has kept him in the industry since his appearance, he dis very well on Bibiba, a song by Ghana's finest rapper Sarkodie where he featured Amerado Burner and other upcoming artists.
Amerado was recently interviewed by Delay on her popular show where she invite both top and small celebrities and ask them or interview them about what they do and even go further by diving into their private life.
During Amerado's interview with delay, the show got ho.tter after delay slightly question Amerado about his girlfriend which Ghanaians doesn't know, this made Amerado play his smart move on her by saying that many artists show their girlfriends and brag about them, and for him he doesn't have that courage to post his girlfriend or he doesn't want people to shift the attention on him to his girlfriend.
READ ALSO>>>> VIDEO: Guy Who Quits School To Cater For Nana Ama In Tears After She Breaks His Heart
Delay then asked about his girlfriend and he said maybe he will marry delay which Delay then looked at him with a smile and said "I am 39, and you are 26 we can't marry.
Watch the video below 👇👇