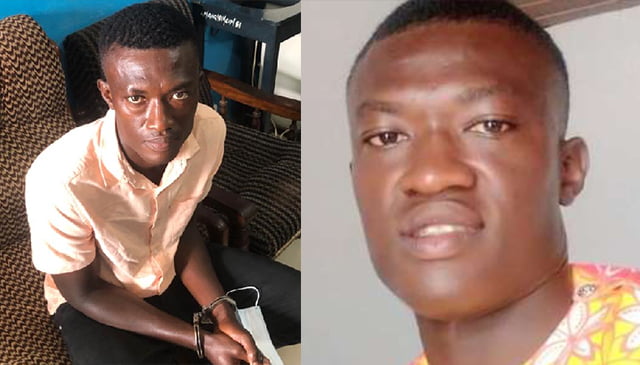 The Abesim Boys killer has now gotten a private lawyer from Canada to defend him.
Update on the Abesim Boys killer: One of the presenters or journalists at Hot FM was at the court recently and per the update, we have from him (Nana Ampofo), the Abesim Boys Killer can now smile as he has finally gotten a lawyer to represent him in court.
According to him, Richard Appiah has received a freelance lawyer from Canada to help defend his case.
Read also: Takoradi Again! Joana Krah who admitted to faking kidnapping awaits sentencing
According to Nana Ampofo, it's within the confines of human rights to have a lawyer if someone is guilty or not. However, almost all the lawyers in Ghana refused to give Richard Appiah assistance.
During the last sitting on the case, the Presiding Judge at the Kaneshie District Magistrate Court officially took leave to attend to some private matters.
" It's However quick to note that the official leave of the Judge and the availability of the defense lawyer won't affect the substantive case " Nana Ampofo added.
Richard Appiah was accused of killing two boys at Abesim in the Bono Region. He is currently standing trial for his involvement in the murder. Will it be possible for the Canadian lawyer to save him?
Read also: Takoradi: The Woman who faked her kidnapping jailed for six years