There are so many talents in the world but today we are talking about a Ghanaian university student who has turned plastic waste into fuel.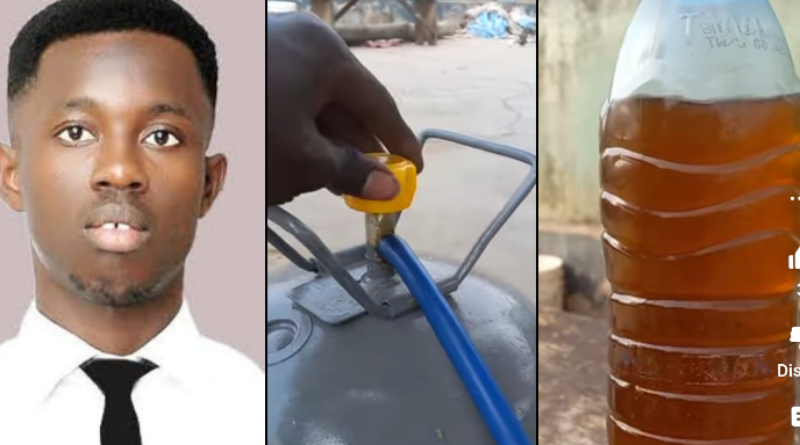 A Ghanaian University Student turns plastic wastes into fuel and he has taken the spot on the trending list. Most of the time we hear so many of these stories but they end up diverting their talents into something else because there is no proper support.
READ ALSO: See The Man Who Is Really Producing Automobiles Like What Katanka Does In Ghana
The youth in Ghana are really blessed with amazing talents. In a video that is making waves on the internet, a Ghanaian student by the name Mustapha Ibrahim has designed a system that turns plastic wastes into fuel.
Mustapha Ibrahim is an Accounting student at Akenten Appiah Menka University Of Skills Training and Entrepreneurial Development(AAMUSTED) and has developed a scientific system that transforms plastic wastes into fuel.
The system he used is a bit complicated but the end result shows perfection.
He used plastic wastes of all kinds and placed them in a large pot. It is clear that every plastic waste contains some amount of fuel. These plastics wastes pass through his system and convert to fuel.
SOURCE: www.ghnewslive.com