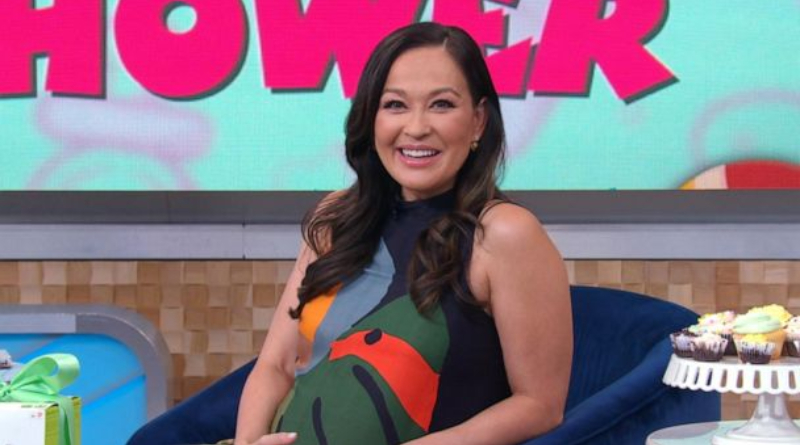 Eva Pilgrim is a news reporter from the United States. She has made a name for herself by co-costing ABC News' Good Morning America Weekend Edition. PAY ATTENTION: You can save a live of girl at risk. Donate to Legit Charity on Patreon.
Eva Pilgrim Biography
Eva Pilgrim Biography: Pilgrim was born on 30th August 1982 in South Korea to Tim Pilgrim (father) and Sook Gayle (mother). She grew up in several places and finally stopped at Lexington County, South Carolina, USA. She also has siblings namely Sherry and Sean.
READ ALSO: Rebecca King-Crews' Biography, Age & Facts About Her
Eva graduated from West Columbia's Airport High School. She served as the editor of the school newspaper throughout her time in high school and also contributed sports writing to The Lexington Chronicle, a nearby newspaper. She enrolled at the University of South Carolina School of Journalism and Mass Communications after graduating from high school. At the University of Florida, she boosted her education even further.
How Old Is Eva Pilgrim?
Pilgrim was born on 30th August 1982 in South Korea. She is currently 40 years in 2022.
Eva Pilgrim's Career Summary
Pilgrim worked in several places before getting a position at ABC News in New York. She worked as a web producer at WIS-TV in Columbia from 2004 to 2006. Eva has also worked as a morning anchor for WVVA from 2004 to 2006.
Eva also spent three years working for Fox Charlotte as a reporter. From there, she joined WXIN TV. In December 2012, she moved to WPVI. Three years later, she joined ABC News in 2015 rising to the position of co-host for ABC News' Good Morning America Weekend Edition.
Who Is Eva Pilgrim's Husband?
Eva is married to Ed Hartigan. Ed works in an advertising and marketing firm. The two married in November 2019. They welcomed their first baby on 2nd October 2021.
What Is Eva Pilgrim's Net Worth?
Eva's net worth is estimated between $3 million to $5 million. She makes a living from her work as a news anchor.
SOURCE: www.ghnewslive.com