The education minister of Ghana has come out to make it clear that he doesn't know anyone called Teacher Kwadwo and he will not intervene in his case.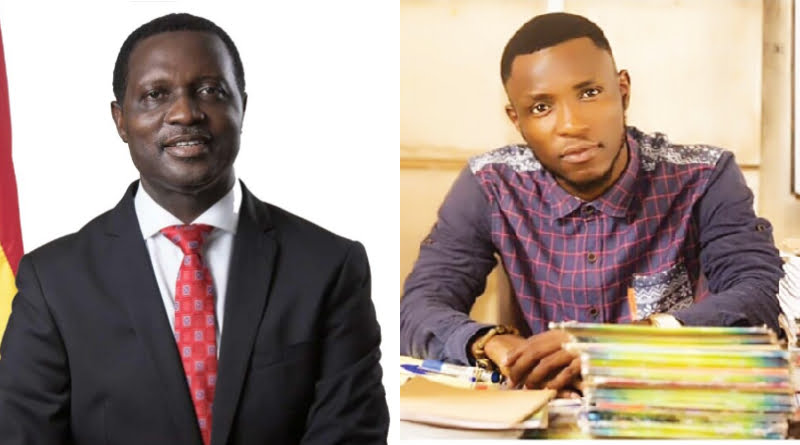 Dr. Yaw Osei Adutwum is the education minister in Ghana, we all know the case of Teacher Kwadwo and how many think the ministry should have done something about his case with GES. The Minister of Education on the other hand has stated that he is unaware of Michael Owusu Afriyie, also known as Teacher Kwadwo, who has never heard of him, and would not intervene in his 'problem.'
In an interview on Joy News' 'Upfront' on Wednesday, January 26, 2022, the Teaching Minister and Member of Parliament for the Bosomtwe Constituency in the Ashanti Region made this declaration.
READ ALSO: TRENDING VIDEO: See What A Girlfriend Did To Her Boyfriend.
When the host questioned if he would intervene in the sacking of the popular teacher and comic Teacher Kwadwo as the Minister of Education, Mr. Adutwum said 'NO'.
The Ghana Education Service (GES), according to Mr. Adutwum, has its own set of rules that govern the relationship between them and its staff.
The Education Minister supported his position by stating that it makes no difference what a teacher is/was doing that caused him to be removed from the classroom and that the appropriate punishment must be administered.
When asked if Teacher Kwadwo had received authorization from his supervisors to carry out his humanitarian actions, Mr. Adutwum responded that such deeds should be carried out during vacation.
'You don't miss school and endanger the pupils who are meant to benefit from your lesson,' Adutwum remarked.