The E-Levy has been approved by the parliament on Tuesday, 29th December 2022, and it has now been signed into law by the president.
E-Levy is a new tax measure that will be applied only to the originator of a transaction on an electronic platform meaning it doesn't affect withdrawal transactions.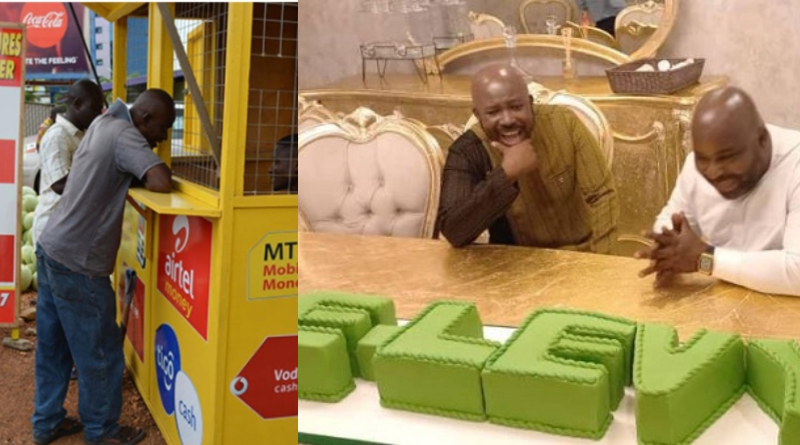 Note that it's not only MTN MoMo that this new tax will apply to but platforms like fintech platforms, online banking, and other network services MoMo platforms.
READ ALSO: The 85 Achievements Of President Nana Addo Dankwa Akufo-Addo, according to Dr. Bawumia
The Value of the E-Levy is 1.75% and it'll be applied on transactions above 100 cedis meaning if your transaction involves an amount less than GHS 100 in a day, the E-Levy tax will not affect the transaction.
NB: In a day….
HOW MUCH TO ADD WHEN USING MoMo AFTER E-LEVY IT IN EFFECT.
So for transactions below GHS 100 in a day, nothing should be added when transferring money to someone using MTN MoMo except the Telco charges.
But For every transaction above 100 cedis for example:
When sending 150 Cedis, you'll have to add GHS 4.05. Thus, Mtn will deduct GHS 1.50 and the new E-Levy tax charge is GHS 2.55.
Check the Table below for more clarifications..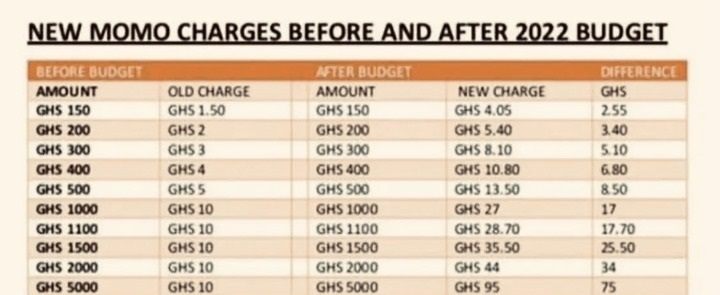 SOURCE: www.ghnewslive.com