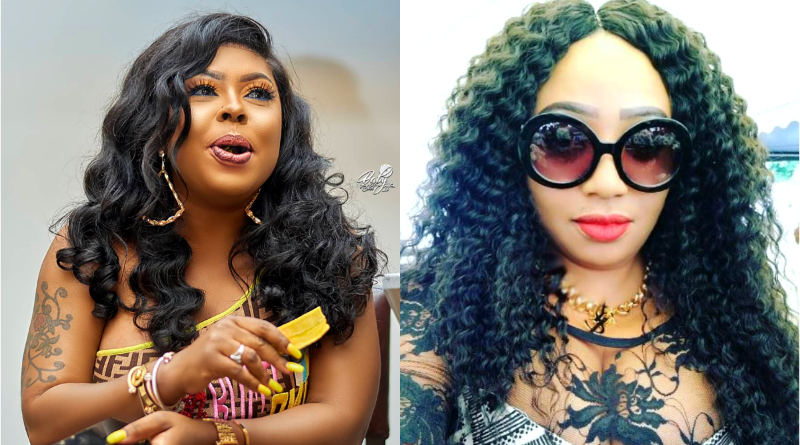 Self-proclaimed millionaire Diamond Appiah responded to the social media recording of her talking bad about her best friend Afia Schwar.
A few days ago, a recording that featured Diamond Appiah's voice in the background telling her best friend Afia Schwar to tell someone else was released on social media.
READ ALSO: Here Is Why You Can Chop Mona Gucci With As Low As ₵2.00 – Joyce Boakye
Afia Schwar is a farce, claims Diamond Appiah in a tape, and her words have betrayed her because she truly slept with a dog. She also poked fun of her claim that nobody with any sense would curse tiles.
According to Diamond Appiah who reacted to the viral audio on her story, the audio is fake. She stated that some people paid a female to implicate her.
"Ahh, Queen Afia and I are laughing at your fake audio claiming to be my voice. So you jobless anbobra fuo won't find something profitable to do. Whiles am busy making money, you are still in your dirty rooms recording fake audios. Next time use somebody that sounds more like me and speaks impeccable English cos that one sounded like her English dey Nsawam prison….", she said.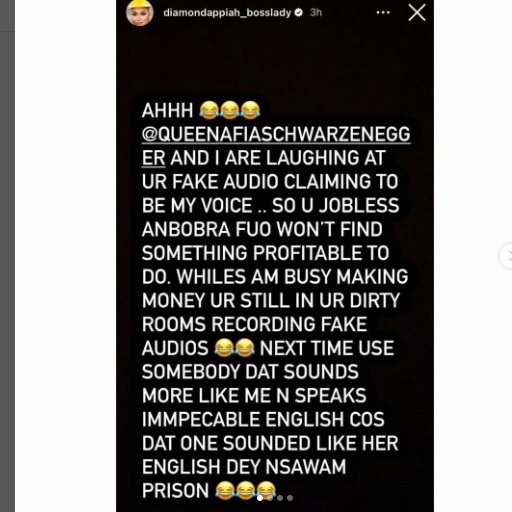 SOURCE: www.ghnewslive.com