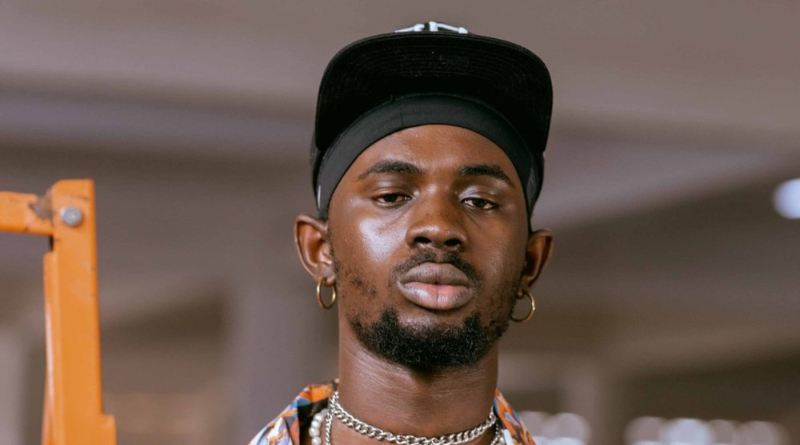 Since releasing the hit songs First Sermon and Second Sermon, Black Sherif has established himself as one of Ghana's most popular musicians.
Black Sherif's Second Sermon music video passed the one million views mark on YouTube in just five days after its release and since then all his songs have become instant hits gaining huge numbers on the various streaming platforms.
The sound Black Sherif creates is a "combination of trap and highlife," according to him. He described his troubles on the streets, which any hustler can identify with, in his Second Sermon, and he prayed to God for blessings on every young person who is hustling on the streets to attempt to make ends meet.
He is officially known as Mohammed Ismail Sherif and also goes by the nickname Blacko.
Here are five other interesting facts about Black Sherif:
1. He is quite young.
The lyrics of his songs would have you questioning this fact. The vocal acuity and insight of a 19-year-old speak of an old soul. Black Sherif revealed to Mz Gee that he just turned 19 in January 2021. He was born on January 9, 2002.
2. He is a student of UPSA
Black Sherif is currently a student of the University of Professional Studies Accra (UPSA). Prior to that, he attended Kumasi Academy for his senior high school education.
3. He joined the music industry two years ago 
Black Sherif indicated in an interview on TV3 that leaving Asante-Akyem Konongo Zongo to Accra is paying off big time. He said he started music two years ago after he completed his Senior High School.
4. Stories from the streets are his inspiration
In an interview with TV3, he stated: "There are a lot of inspiration and stories on the streets. Interesting stories that inspire you to write better songs. Inspire you emotionally and everything. There are a lot of stories on the streets. Most of the songs that I sing are from people that I connect with on the streets. People that I walk with, stories that they have been telling me like real-life stories and all."
5. He has other hit songs
A lot of people know him for his hit songs – First Sermon, Second Sermon, Kweku the traveler and others. However, he has other hits songs including Money, which has garnered over two million streams on Boomplay.
SOURCE: www.ghnewslive.com