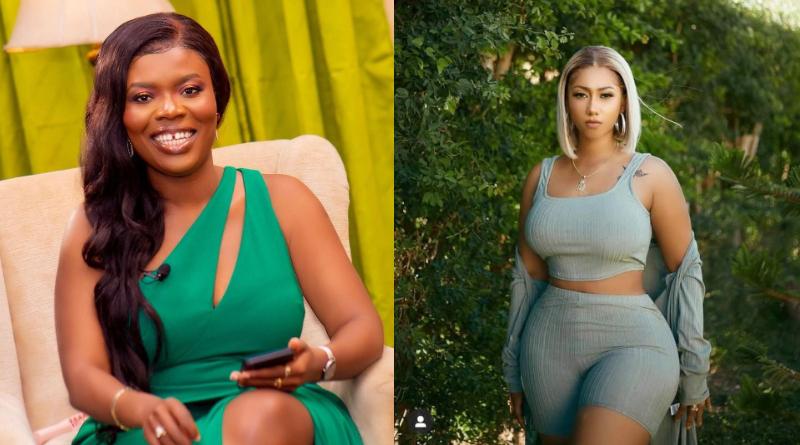 Delay has reacted to the viral news of Hajia 4Real's alleged 10-years jail term that she's likely to face in the USA.
Ghanaian top media personality Deloris Frimpong Manso who is widely known in the showbiz industry as Delay has been trending after reacting to Hajia4real's alleged 10-years jail term.
This is not the first time we have seen Delay reacting to Hajia 4Real's matter, but the latest may be very shocking because she wasn't supporting her in this difficult time.
READ ALSO: Life Is Not A Competition – Delay Weighs In On Hajia4Real's $8m Fraud Scheme Following Her Arrest
Late last year, Hajia4Real was detained while on vacation in the UK. According to sources, her detention had to do with various fraud cases she was allegedly associated with.
So fast-forward to this week, when reports surfaced that the Ghanaian socialite would spend 10 years behind bars in the US.
The Ghanaian media star, who is responding to the news for the second time, shared a selfie on her Instagram page with the following advice:
"Guys, don't let the internet rush you oooooo!!!!!
Life is not a competition!!!
Life is working for you in your own time zone.
You're not too late or too early.
I read this some time ago….
New York is three hours ahead of California, but that doesn't make California slow. Someone graduated at the age of 22, but waited five years before securing a good job.
Someone became a CEO at 25, and died at 50. While another became a CEO at 50, and lived to 90 years. Someone is still single, While someone else got married.
Obama retired at 55, and Trump started at 70.
People around you might seem to be ahead of you, and some might seem to be behind you.
But everyone is running their own race, in their own time.
Life is about waiting for the right moment to act.
You are very much on time."
SOURCE: Ghnewslive.com