Female media maestro and technical master presenter, Delay, has done the unforeseen, as she shockingly asked her best pal and cuddle mate, Amerado, during her very own show, to clarify the basis as to the direction of their fond connection, in relation to whether or not it signifies or implies any form of romantic attachment, via a live interview session.
The tireless radio and television character, whose prominent show has turned into an advantageous brand, surprisingly ambushed the Kumarican rapper, on a quest to dig up an apparent response or reply, that might give viewers, listeners, and followers, a fair scope of their intimate bond.
Interestingly putting the rapper on the spotlight via live television, in a bid to extract some answers from the unaware artist, Delay, without a hint of suspicion, asked Amerado quite pointedly, whether she is in anyway his girlfriend, as popular assertions made by numerous observers who keep track on them, seem to believe.
In a glimpse of the full video footage which will be broadcasted on TV3 on Sunday, October 9, 2022, Delay, whose genuine name is Deloris Frimpong Manso, essentially asked the rapper, who has a somewhat identical flow scheme to that of Ghana's rap king, Sarkodie, that, 'I'm I your girlfriend?'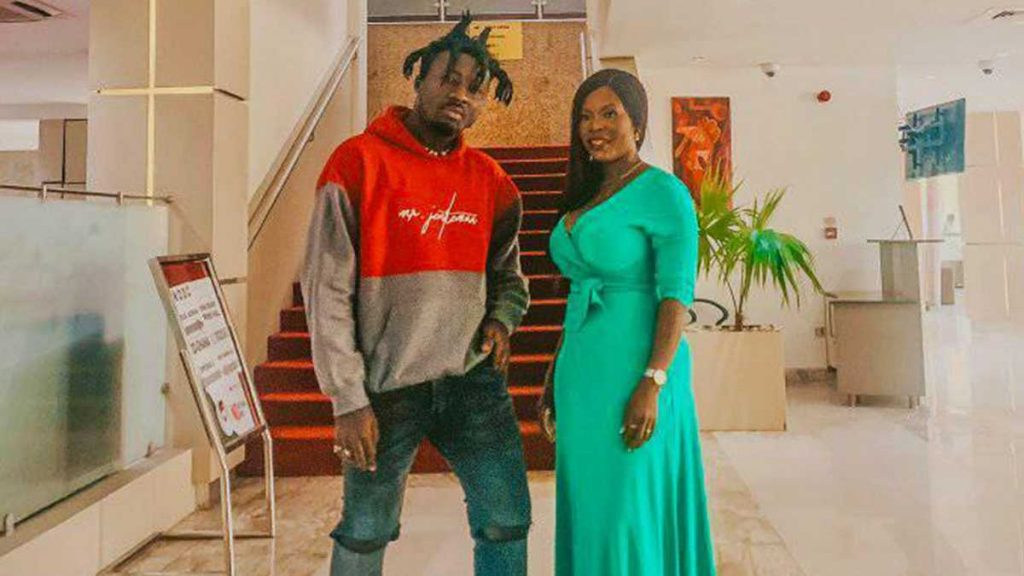 In response to the question thrown at him by the bold hostess, Amerado said;
"Then we both have to answer this question."
Delay, in any case, demanded that Amerado, responds to the inquiry in an official capacity, however, the rapper, being thrown off guard, replied by saying, "I don't want to talk about it!."