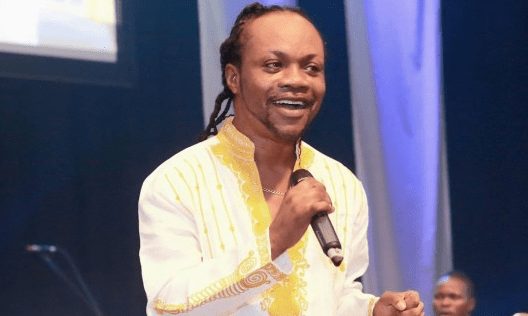 Daddy Lumba Remains Appreciative
Veteran highlife artist, singer and performer, Charles Kwadwo Fosu, referred to well as Daddy Lumba, has highlighted that he is appreciative of his life regardless of his unstable health or wellbeing status.
It has been accounted for, that the long existing veteran has been combating with some health issues for quite some time, and has as a result, being on medications since the development.
Daddy Lumba marked his 58th birthday celebration not too long ago, on a good health note status. The multiple hitmaker, related to how an ailment almost ended his life in a video shared on his prime YouTube channel.
Counting his blessings despite his unfavorable health condition, Daddy Lumba said, "Thank you, I must say that I am not growing old (laughs). I am grateful to God for adding a new year to my age. At least He gave it to me at the time when I faced challenges, the sickness that came my way, and all the other situations. I am grateful for the good health that affords me to speak to my fans."
Daddy Lumba likewise shared his gratitude towards his fans and the individuals who love his music, particularly his energetic groups of followers who are known for sharing his ageless melodies via virtual media portals.
"My biggest gratitude goes to my fans worldwide, especially my fan clubs all over the globe. I can't mention their names but I will start with the Die-Hard Fans of Lumba and the Fantasy Club of Daddy Lumba, House of DL, and many more."
"God bless you all for holding me down, I might not be here without your support", the record holding entertainer so humbly stated.
SOURCE: Ghnewslive.com