Following Portugal's sour World Cup triumph over Ghana, it has been reported that prime star player Cristiano Ronaldo stormed out of a press conference to elude facing journalists over the questionable penalty awarded to Portugal.
By extension of the dramatic goal Ronaldo scored, he became the first male player to score in five separate World Cups.
Before Joao Felix and Rafael Leao scored after cunning passes from Bruno Fernandes, Andre Ayew equalized the score for Ghana. In spite of the energetic fight Ghana exhibited, the game concluded 3-2 in favor of the Portuguese side.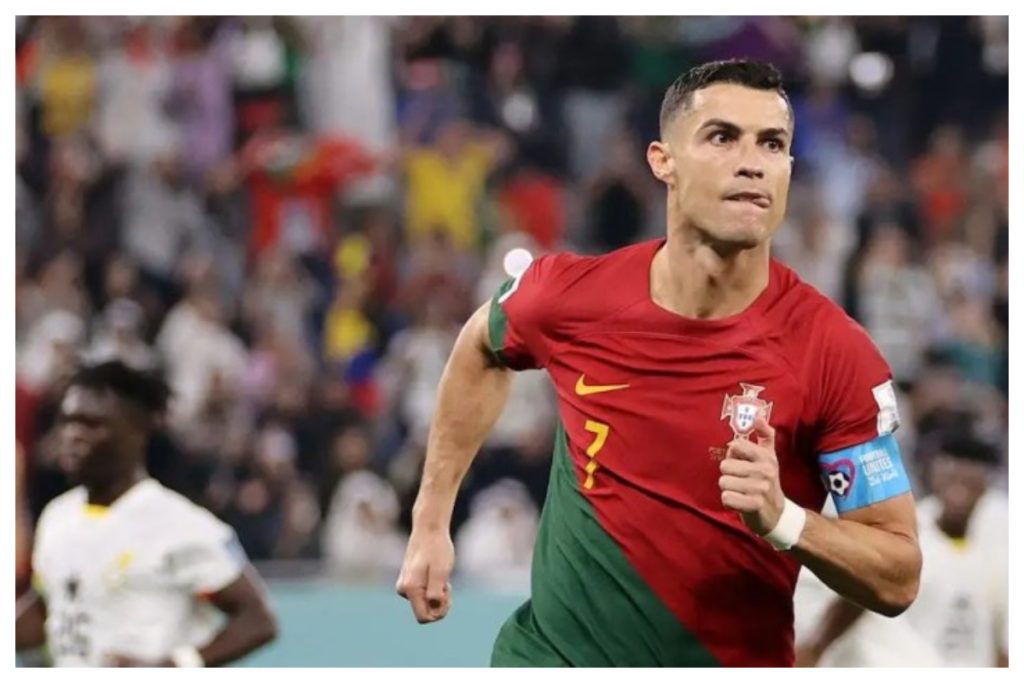 Since Ronaldo's penalty kick cost the Black Stars the game, Ghanaians are as yet expressing their anger towards the match's referee whose one-sided officiation cost the team a point in their Group H opening game.
"This is a moment that makes me very proud. That chapter (United) is closed. I'm here to win. The rest does not matter," Ronaldo said during the press conference after which he reportedly left.
Basically, Ronaldo, who was offered the distinction of being picked man of the match, expressed himself for about 2 minutes and 12 seconds before leaving just as requests in regards to the penalty decision were about to be made.
However, Black Stars coach Otto Addo condemned the penalty call, describing it as a gift to the Portuguese legend.