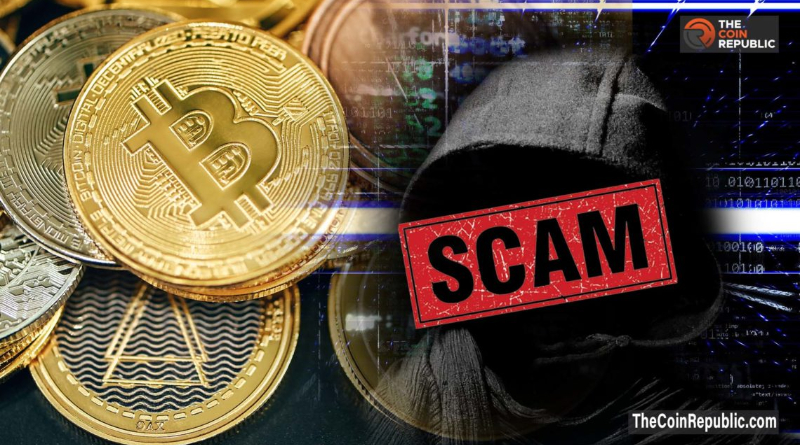 Below are the common cryptocurrency scams and how to avoid them.
If you're new to cryptocurrency or Cryptocurrency Scams, you may have heard of initial coin offering scams, fake websites, and fake mobile apps. But how can you avoid becoming a victim? These scams are primarily targeted at the younger digital generation. Read this article to learn about the most common cryptocurrency scams, and how to avoid them. You can also learn how to avoid falling victim to fake mobile apps and websites. Here are some examples.
Initial coin offering scams
The first and most important step in avoiding ICO scams is to understand what ICOs are. In an ICO, a start-up company is encouraged to solicit funds from supporters through an ICO. These unregulated offerings are highly susceptible to fraud. During an ICO, the scammer will attempt to raise the price of a cryptocurrency and then sell off their entire interest when it has reached a certain point. The backers of the cryptocurrency will then see a massive drop in value and ultimately lose their investment. The risks are so great that many governments have begun to regulate ICOs.
Many start-ups use an ICO to raise capital. Many of these companies promise high returns in exchange for an initial investment. Some scams involve a "pump and dump" strategy, whereby traders and investors purchase a token at a low price and then sell it at a high price in a short amount of time. Alternatively, an ICO may also involve a "Ponzi" scheme, whereby victims invest in ICO-related products and services for promises of high returns at a later stage.
Fake mobile apps
One of the most common ways to scam cryptocurrency users is to download fake mobile apps that look just like the legitimate version of a website. Many fake applications masquerade as legitimate apps and lure users into giving up their digital wallet details. In one recent case, fake mobile apps were posted on Google Play by scammers claiming to be affiliated with the famous cryptocurrency exchange, Poloniex. While Poloniex has reported the fraudulent app, users may still have unknowingly sent funds to the fake app.
In another recent case, a Naples, Fla., resident was tricked into transferring money into Bitcoin by a perp who claimed to have her Social Security number stolen. The perp then instructed her to download the app and transfer the money. However, she was not able to do so, and received a fraud alert as soon as she transferred her money. Luckily, she'd checked reviews of the app before transferring her funds.
Fake websites
There are numerous cryptocurrency scams out there. It is crucial that you know how to spot a fake website and double-check its legitimacy. Be especially careful about domain names as scammers use these as a disguise to swindle you. A common example of this is a hacking group called crytpocore. They used similar domain names and branding as legitimate sites to steal over $200 million worth of crypto.
When you receive an email claiming to be from a crypto exchange or wallet provider, be suspicious. Many scams are done through social media, and it is important to check the source. Sometimes a scammer will impersonate the genuine website, using social engineering to fool people into giving away their credentials. Then, the scammer will steal your cryptocurrency. To avoid falling victim to a cryptocurrency scam, always double-check the URLs and never click suspicious links.
Younger digital generations more susceptible to cryptocurrency scams
Scammers have turned a younger generation into victims of cryptocurrency scams by offering them fake investment opportunities. Fake investment websites and apps are circulating online to track cryptocurrency growth, and once users invest, they cannot withdraw their money. The resulting loss is a whopping $575 million by 2021, according to a recent survey. To avoid falling victim to cryptocurrency scams, young people should be extremely vigilant.
The FTC has reported that millennials, Gen Z, and Generation X are the most vulnerable to cryptocurrency scams. These digital generations are well-versed in technology and are frequently targeted by fraudsters. Scams are common on social media, and a significant portion of victims start out on Facebook. FTC data shows that 23% of people under the age of 20 fell victim to cryptocurrency scams. Likewise, they should be skeptical of text messages and social media posts from mysterious banks.
Lack of regulation
Many cryptocurrencies face a lack of regulation, which has led to widespread fraud and a lack of investor protection. Despite the importance of regulations, crypto enthusiasts say the current state of the industry puts investors at risk. While some government agencies are grappling with defining crypto assets, others argue that such government interference will only further harm the industry. Even if the government were to act, however, the industry will continue to suffer from its lack of regulation.
Despite recent regulatory efforts, the industry has remained unregulated, leaving it vulnerable to fraud and consumer protection issues. Cryptocurrencies fall into gaps between state and federal regulations, which makes them unregulated and open to exploitation. Consequently, consumers and investors are left without protection from rogue exchanges. In addition, the lack of regulation has allowed for the proliferation of social engineering phishing and hacking attacks.
Lack of regulation makes cryptocurrency investment risky
There are many reasons that investing in cryptocurrencies is risky. However, lack of regulation is among the most common ones. This lack of regulation has led to widespread scams, frauds, and market manipulation. It is important for regulators to understand the differences between crypto and other financial products and platforms before they can regulate these markets. This way, they can reduce risk and increase investor confidence. But how can regulators do this?
There is an ongoing debate about whether cryptocurrencies should be regulated at all. In the U.S., for example, the SEC has approved Gary Gensler as its new chairman. While this might discourage some people from getting rich quickly, it may also slow down the growth of the industry. Additionally, new regulation can help discourage those seeking to get rich quickly by betting on the value of a coin. On the other hand, if it leads to more confidence among investors, regulation may be beneficial.