Atopa festival: Ghana has many cultural practices including naming ceremonies, funeral rites, marriage rites, and festivals. Festivals are one of the most cherished celebrations.
Chiefs and people of Gomoa Fetteh in the Central Region have celebrated their annual "Atopa festival for 2022 and this has caused a massive stir.
Dozen of people across Ghana gathered themselves to join the Chiefs and elders of Gomoa Fetteh to celebrate the much anticipated Atopa Festival.
In a video shared by UTV on Monday, 5th September 2022, the women and men of the town were seen gathered at one place as they enjoy themselves. The females pushed their buttocks to the men and the keeps on knacking from and forth.
History Behind The Atopa Festival
The Omankrado of Gomoa Fetteh, Nana Kwesi Quansah, explained that this hilarious and interesting festival is celebrated in remembrance of how their greatest Ancestor, Ahor saved them from Slavery.
Reactions
The video has recieved mixed reactions.
A user wrote
Let's be serious for once, what good thing does the atopa festival bring ? Teach the child the way they should go and when they grow they will not depart from it."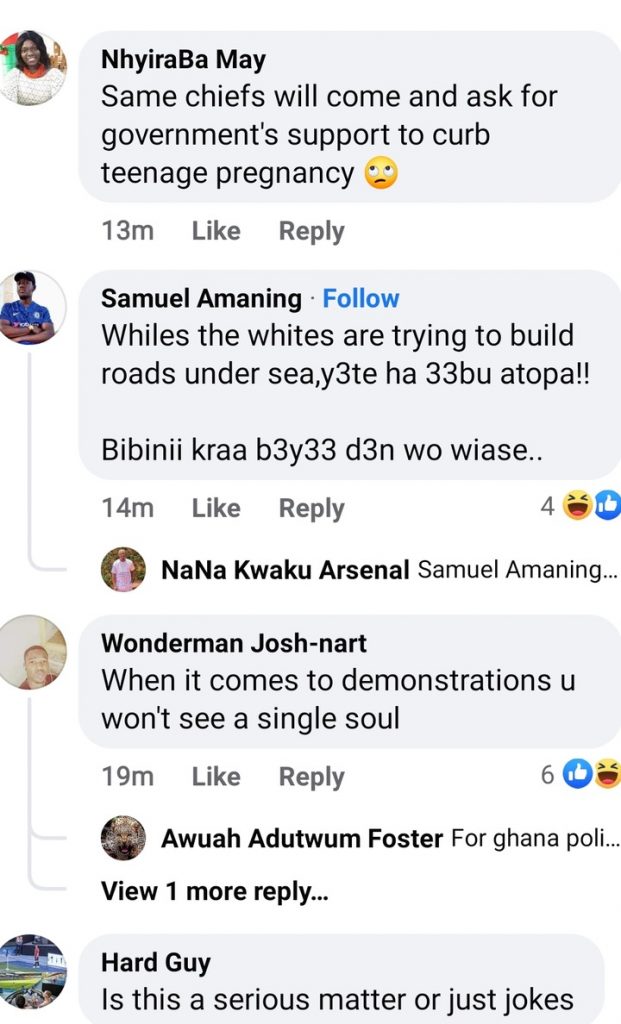 Source: www.ghnewslive.com