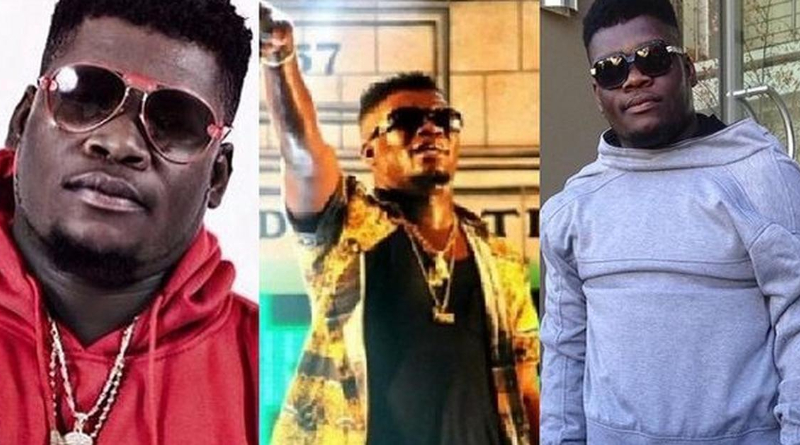 Castro Biography
In 1982, Castro was born in Takoradi, Western Region of Ghana, to Lydia Tagoe (a trader) and Mr. Cofie (an accountant). He attended All Saints Anglican Primary School in Takoradi for primary and junior high school.
He began singing at the age of ten and rose to prominence with his 2003 hit song "Sradenam." He appeared on the famous single "Sikletele" by the hip-hop group 4×4, which officially introduced him to the local music scene before releasing his debut album in 2003. "Sradinam" quickly became one of many Ghanaians' favorite hits.
READ ALSO: Castro Spotted In UK; Father Confirms He Is Still Alive & Was Hiding For Security Reasons [Video]
Castro's ambition was to retire and work as a producer. His ambition was to assist in the promotion of talented but unknown young artists.
He feels that by becoming a producer, he will be able to cultivate young talented artists and prepare them for the market.
Asamoah Gyan, the captain of Ghana's national football team, knew Castro. The duo collaborated on three albums. Another of their hits was "African Girls."
Castro and Miss Janet Bandu were reported to have drowned in a jet ski accident in the Ada Estuary while on vacation with the Gyan brothers on July 6, 2014.
The jet ski involved in the tragedy was discovered the same day they went missing, but their remains had not been found despite a police search. His disappearance is shrouded in mystery.
Gyan recalled the events surrounding Castro's abduction, saying, "That was the first time they went to Aqua Safari, while in previous years, they went to Akosombo." Because the yacht at Akosombo was broken down that year, they chose to go to Ada.
Awards
With his song "Toffee," he won Hiplife Artiste of the Year as well as Hiplife Album of the Year in 2006. This honor brought him a lot of attention both in and out of Ghana. In 2011, he won the Best Hip-life Song of the Year award for "African Girls," which included Asamoah Gyan.
| Year | Recipient | Award | Result |
| --- | --- | --- | --- |
| 2006 | "Toffee" | Hiplife Song of the Year | Won |
| 2006 | "Toffee" | Hiplife Album of the Year | Won |
| 2011 | "African Girls" | Best Hiplife Song of the Year | Won |
| 2014 | "Odo Pa" | Highlife Song of the Year | Won |
Source: www.ghnewslive.com